Becoming a fashion designer is an exciting, yet complex journey that first of all requires adequate preparation through a good and professional fashion designer course.
But this is not enough!
You will need to do a lot more to be successful.
Learn everything about the fashion industry.
You need to be sure that you understand the different roles that exist in a fashion company, the departments of the chain and the values they follow it. You need to understand where your skills can be appreciated step by step.
Example, what does a fashion designer do? the stylist? the garment technologist? etc.
Staying informed should be the main obsession to stay on top every day. "If you really care about fashion, it should be a pleasure, not a chore".
(Famous Fashion Designer – 10 Tips To Make It)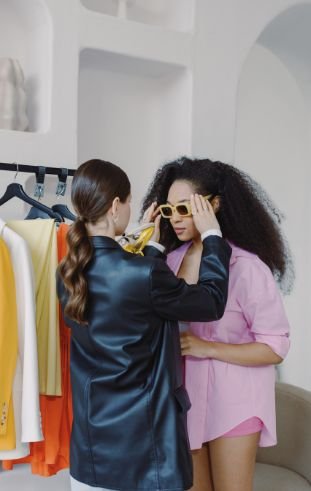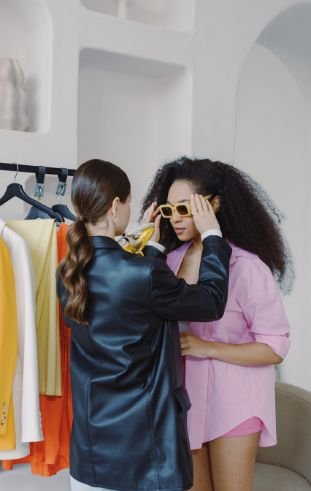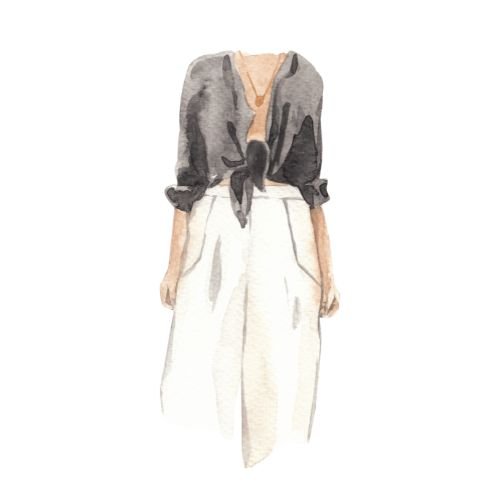 Knowing the history of fashion and clothing is an essential asset if you want to be considered a professional.
Fashion and its trends keep going in circles.
Fashion looks from the past inspire many of today's hottest trends.
You should study many designers from the past as well as from today and be inspired by their collections.
You should identify with some of them and follow their collections closely.
No one will take you seriously if you haven't chosen your favorite designers yet.
(Famous Fashion Designer – 10 Tips To Make It)
Build relationships and nurture them.
Fashion is a network of people connected in one way or another to make an entire industry work. This means that everyone knows everything about everyone.
Starting your career, from the school as well, but mainly in your practice, you will meet many important people, who if you handle it right then they are the ones who will help you rise.
These will be senior executives, other fashion designers, etc. where you are most likely to spend a few minute breaks with them and then you should always listen to what they have to say.
We listen more, we talk less!!
It is important to build friendships.
(Famous Fashion Designer – 10 Tips To Make It)
Learn everything around fabrics.
Understanding fabrics and materials is essential if you want to succeed as a fashion designer. By familiarizing yourself with the clothes by touching them and experimenting with textures and embroidery, you can really put yourself more into the game.
Knowing how fabric moves, looks, wears and works together is a key skill in the industry, and since fabric selection is an important part of expressing your idea, you may need to make creative decisions based on just a sample at times.
Learn the nuances of textile terms and appreciate the journey from fiber to fabric.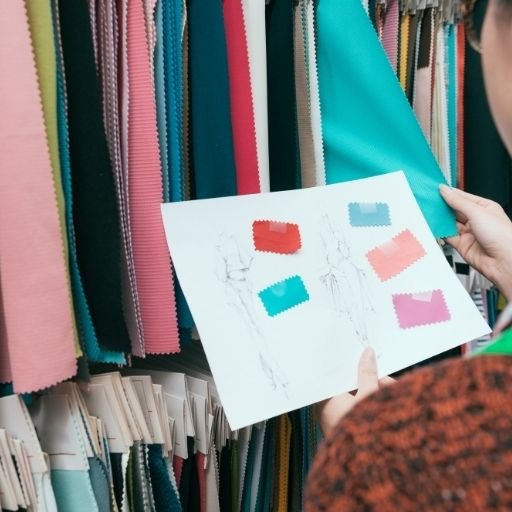 A fashion designer needs to know the fabric types and their structure. But this is only achieved when we know the original ingredient used to
Read More »
Follow the fashion trends.
The ability to predict the latest trends in fashion along with the digitization of fashion is very important.
Knowing what's in for spring, summer, fall, and winter is a tool in your hands to stay top of mind for your partners.
By paying attention to fashion trend forecasts and social media trends, you can predict current trends with great accuracy.
Do you know what the Fashion Metaverse is?
The evolution of design technologies allows creative freedom for all designers, but some clothes they design can never be worn in the real world.
Metaverse removes this barrier — a digital avatar can wear any clothing without restrictions of type, design, fabric and use.
This is also a current trend that should be paid close attention to.
(Famous Fashion Designer – 10 Tips To Make It)
A fashion designer should be familiar with all the production stages involved in making their own designs.
He should understand the construction of sewing patterns as well as the art of sewing.
So put down the fashion figures and get out the rice papers, thread a sewing machine and sew your own garment.
This will help you design with technique.
Yes, you read that right. Go out and spend your whole day browsing the big Brands and wearing their clothes.
Take photos, see trends, colors, fabrics used.
Interact with your favorite tracks.
Buy samples. Notice the details.
(Famous Fashion Designer – 10 Tips To Make It)
Work for different markets.
This tip came from Marc Jacobs.
If you can't decide which fashion market is right for you, Marc recommends designing for different market segments—such as women's, men's, kids', underwear, sportswear, knitwear, accessories, or bridal—until you find one that appeals to you.
Focusing on womenswear and building a name for his brand, Marc was able to break into menswear, childrenswear and accessories.
Starting your career in fashion without a singular focus can be overwhelming, but this exploratory process will help you make the best choice for your future.
(Famous Fashion Designer – 10 Tips To Make It)
You keep making "Mood boards".
Mood board or otherwise inspiration board is essentially a digital collage.
And why do that?
Because it will help you visualize your thoughts. Collect ideas, colors, trends, inspiration.
You can make mood boards for new arrivals, for the most popular trends, for collections that have inspired you and you want to focus on in the future.
Or even for old collections that have inspired you and continue to inspire you.
If you familiarize yourself with this then you will find many more reasons to create mood boards.
I left the most important tip for last. You have to be confident.
You have to believe in yourself and it shows in your partners.
To be able to stand in front of people and present your sketchbooks without fear, without doubt. This is the only way they will believe in you!!!!