French fashion represents the pinnacle of elegance and innovative design, a monument to a rich heritage that continues to influence global fashion trends.
As the fashion world turns its gaze to Paris, the heart of haute couture, we focus our attention on the nine top French designers who not only uphold the legacy of this illustrious field but also rejuvenate it.
Each designer weaves a unique thread into the fabric of contemporary fashion, setting trends that resonate from the elegant boulevards of Paris to the central markets of the world.
We invite you on a sartorial journey through the ateliers of the top French visionaries in fashion.
Nicolas Ghesquière is a distinguished French fashion designer, who currently serves as the Creative Director of the house of Louis Vuitton.
He was born in 1971 and has been a member of high society from a young age, with a father who owned a golf course and a mother who was a fashion enthusiast.
Inspired by his childhood interests in horseback riding and fencing, he often incorporates these themes into his designs.
His career took a significant turn when he joined the house of Balenciaga, where he worked for 15 years.
He replaced Marc Jacobs at the house of Louis Vuitton, where he has made his mark with his innovative creations.
His work is so esteemed that he hosted a fashion show at the Louvre Museum, marking a historic event for the industry.
Nicolas Ghesquière is known for his originality and has been recognized as one of the most innovative designers of his generation.
His stylistic character is distinguished by the combination of historical references with a futuristic vision.
At the house of Balenciaga, he became known for reviving the brand with designs inspired by the '80s and iconic items such as the Lariat bag.
He is credited with creating innovative pieces such as gladiator-style skirts (i.e., ancient Roman warriors), knee-high gladiator sandals, high-waisted trousers, and toga-type dresses (a type of garment primarily worn by male citizens in ancient Rome).
At the house of Louis Vuitton, he continued his distinctive approach using rich fabrics and creating pieces with a light A-line silhouette inspired by the '70s and early '80s.
His designs often feature a mix of structural precision with elements that are both bold and elegant.
Hedi Slimane, born in Paris on July 5, 1968, is a renowned French fashion designer and photographer known for redefining men's attire and introducing a more slender silhouette.
Of Tunisian and Italian descent, Slimane began his career in fashion after studying at the École du Louvre (an institution of higher education located in the Aile de Flore at the Louvre Palace in Paris).
He worked for brands such as Yves Saint Laurent and Dior Homme, where he became famous for his slim-fitting suits.
Later, he became the Creative, Artistic, and Image Director of Celine, bringing his distinctive style to the brand.
He is recognized as one of the most influential fashion designers in contemporary French fashion, gaining distinction for his minimalist and androgynous designs.
Eddy Slimane is both a fashion designer and a photographer.
He initially became known for his work in the fashion industry, especially during his tenure at Dior Homme and later at Saint Laurent and Celine, where he made significant contributions to contemporary men's fashion.
Alongside his influential career in fashion design, Slimane has also pursued photography, presenting his work in various exhibitions and publishing photographic diaries.
His photography often explores the music scene, youth culture, and his work in fashion, thus combining his creative endeavors.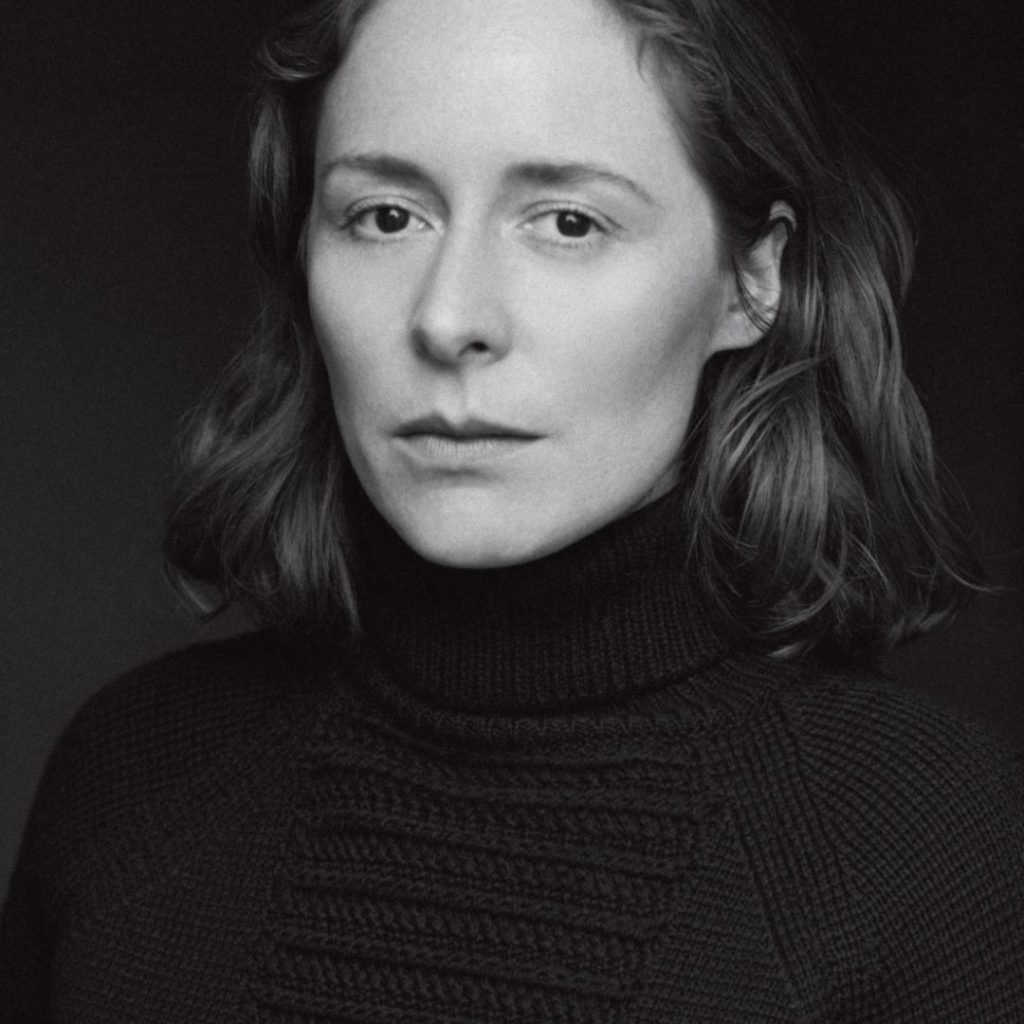 Nadège Vanhee-Cybulski is a French fashion designer who assumed the role of creative director for the house of Hermès in 2014.
Born in 1979 in Lille, France, she studied at the Royal Academy of Fine Arts in Antwerp, Belgium, a recognized institutional training unit for fashion.
Before her tenure at Hermès, Vanhee-Cybulski gained valuable experience working with some of the most respected houses in the fashion industry, including Maison Martin Margiela, The Row, and Céline.
She is known for her understated and refined aesthetic, continuing Hermès' tradition of luxurious simplicity and exceptional craftsmanship, while simultaneously bringing her own contemporary and unadorned vision to the historic brand.
Virginie Viard is the current creative director of the house of Chanel, assuming the role after the death of Karl Lagerfeld in 2019, with whom she had worked closely for over 30 years.
Viard began at the house of Chanel as an haute couture intern in 1987, after completing her fashion education.
Over the years, she climbed the ranks of the fashion house, contributing to various aspects of the design process.
Viard is known for her subtle and simple personal style, which is reflected in her work, maintaining the iconic legacy of the house of Chanel while offering a contemporary and delicate touch to the collections.
Virginie Viard's collections for the house of Chanel combine old and new elements.
She enjoys using the classic material of tweed and taking ideas from men's clothing.
In her recent collections, we see dark fabrics with embellishments and dresses that are both classic and modern.
She has also introduced the jumpsuit as a new element.
She uses white lace for light dresses.
Her creations simultaneously exhibit masculine and feminine characteristics, such as ensembles with skirts and classic trousers with jackets.
She also uses lamé, a shiny fabric that gives a modern feel.
Isabel Marant is a renowned French fashion designer known for her bohemian style.
She was born in 1967 and began her fashion career by studying at the fashion school Studio Berçot in Paris.
She interned with French designer Michel Klein and assisted in collections for brands such as Yohji Yamamoto, Martine Sitbon, and Chloé.
In 1994, she founded her own label, which gained popularity for its cool, relaxed style that combines minimalism with boho-chic.
Marant's designs are known for their comfortable yet stylish look, often inspired by ethno-cultural influences with a Parisian twist.
Her brand includes a variety of ready-to-wear items, accessories, and footwear, with her sneakers being considered some of her most iconic creations.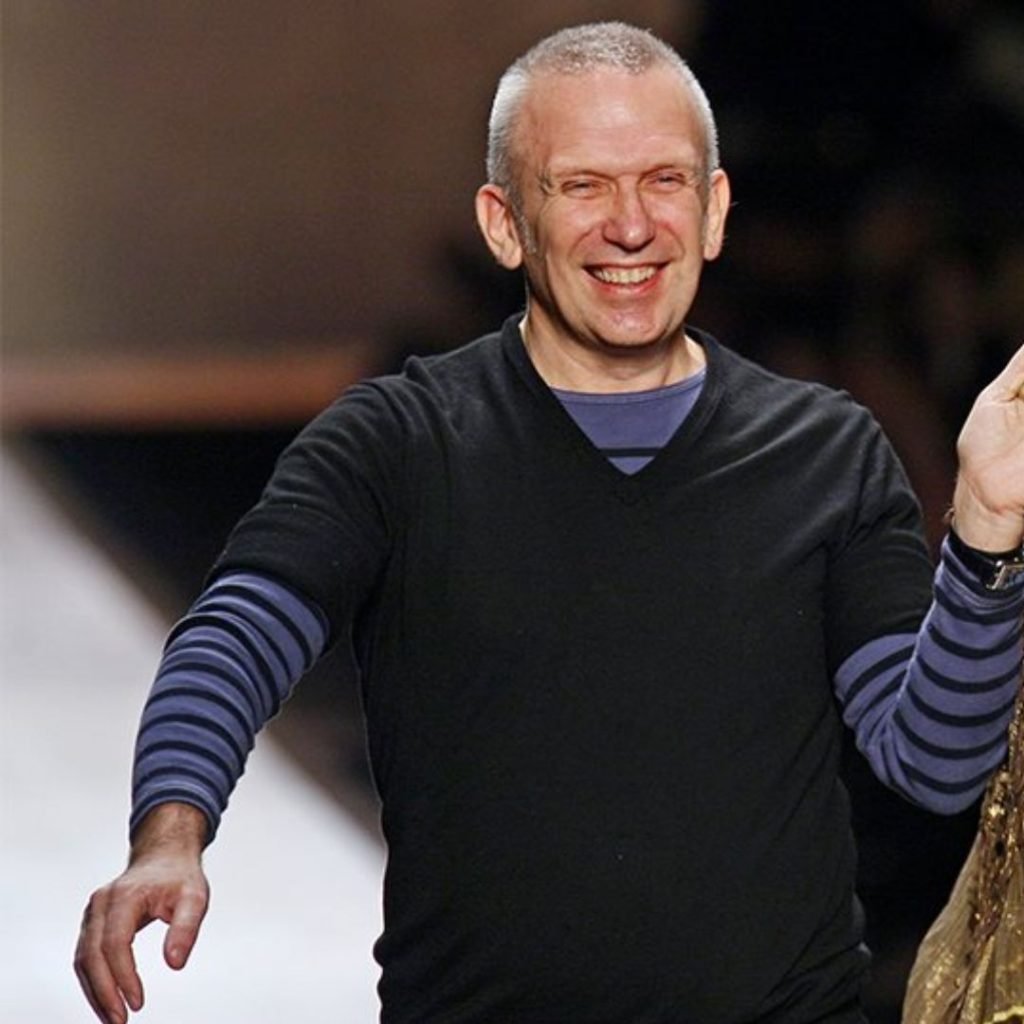 Jean-Paul Gaultier is one of the most famous French fashion designers, born in 1952.
He began designing clothes without formal training, sending his designs to well-known stylists.
At the age of 18, he started working for Pierre Cardin and in 1982, he created his own brand.
He became known for his innovative style and for challenging conventions.
Jean Paul Gaultier is known for designing iconic cone bras for Madonna and serving as the creative director at Hermès from 2003 to 2010. His avant-garde designs have left an indelible mark on both pop culture and high fashion.
He has also worked in television, music, and designing costumes for films.
Jean Paul Gaultier, known as the "enfant terrible" of French fashion, is distinguished by his bold and innovative designs that challenge social and aesthetic conventions.
He became known in the early '70s when he began working for Pierre Cardin and quickly gained recognition for his ability to push the boundaries of fashion.
Gaultier's designs are characterized by their eclectic nature, often inspired by streetwear, punk, and Parisian haute couture.
He is widely known for creating Madonna's iconic cone bras for her 1990 Blond Ambition tour, which became a symbol of his avant-garde approach.
Throughout his career, Gaultier has blurred gender lines with creations such as skirts for men and has championed body diversity, choosing unconventional models for his shows.
His influence extends beyond clothing to the world of fragrance and television, where he presented the British series "Eurotrash."
Gaultier announced in 2020 that he would retire from haute couture shows, but his brand continues to thrive, maintaining his reputation for disruptive styles and cultural commentary through fashion.
Alexandre Vauthier is a French fashion designer known for his spectacular and glamorous designs.
He was born in Agen, France, in 1971 and graduated from the École Supérieure des Arts et Techniques de la Mode (ESMOD) in 1994.
He gained experience working at renowned fashion houses such as Thierry Mugler and Jean Paul Gaultier.
He launched his own brand in 2009, known for bold, sensual, and precise cuts that constitute a modern interpretation of haute couture.
His designs have become popular among celebrities and he is known for his attention to detail and love for craftsmanship.
Vauthier's collections are characterized by luxurious fabrics, high slits, deep necklines, and dramatic volumes, catering to clients who value luxury and exquisite craftsmanship.
His designs are often chosen for red carpet events, reflecting the allure and elegance that are hallmarks of the Vauthier brand.
He continues to push the boundaries of haute couture while maintaining a dedication to traditional French craftsmanship, making him distinctive in the world of luxury fashion.
Olivier Rousteing is a renowned French fashion designer and the current creative director of the house of Balmain.
He was born on September 13, 1985, in Bordeaux, France, where he was also raised.
He studied at ESMOD in Paris and began his career at Roberto Cavalli before becoming the creative director at Balmain in 2011, at the age of 25.
He is known for his inclusive vision and has rejuvenated Balmain with his contemporary take on the house's classic style, incorporating bolder designs and a diverse range of models.
Under his leadership, Balmain has embraced social media, particularly Instagram, where Rousteing personally communicates with the fans of the Balmain brand.
His designs are known for their rich detailing and impeccably crafted pieces, often featuring intricate embroidery, luxurious fabrics, and dynamic silhouettes.
He has expanded Balmain's global presence, opening new stores and collaborating with brands such as H&M, making the brand's luxury more accessible.
His work is a celebration of diversity and strength, often inspired by his own experiences and his desire to reflect a wide range of beauty in the fashion industry.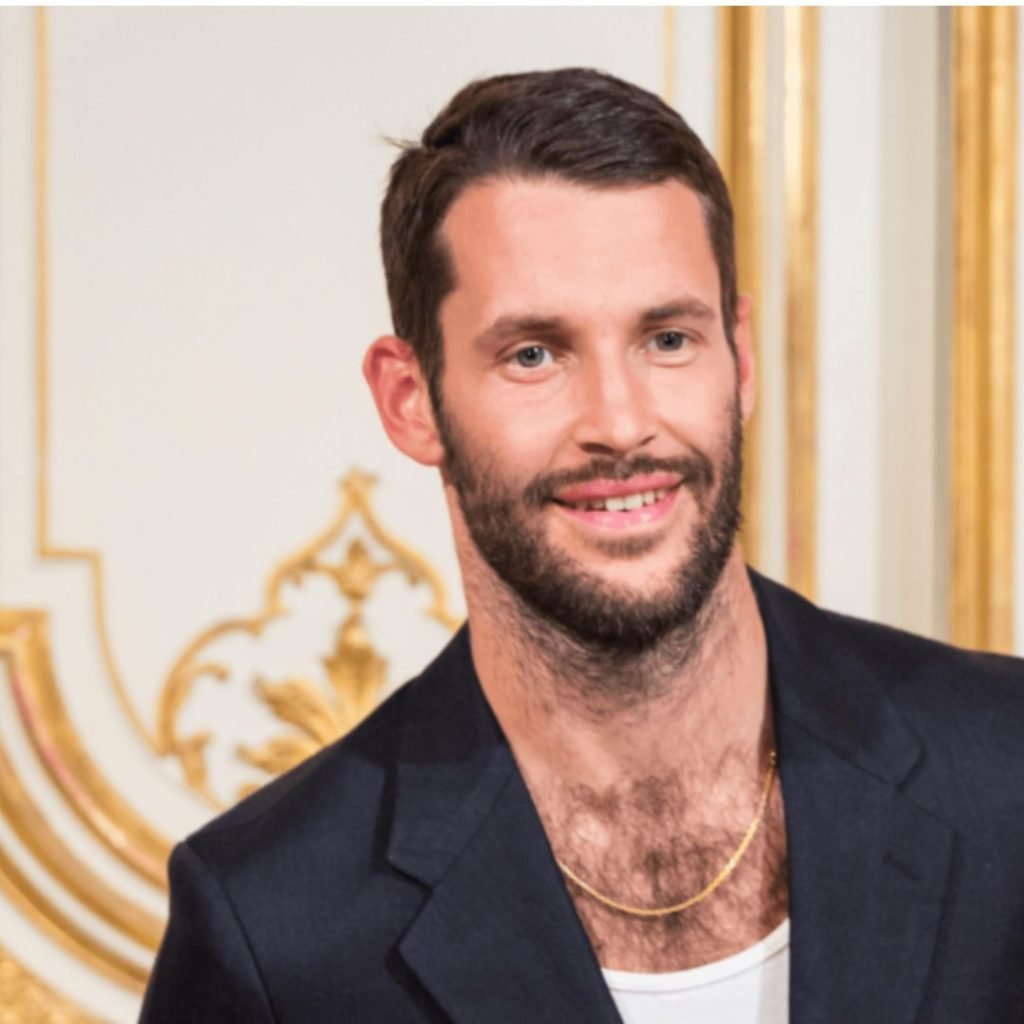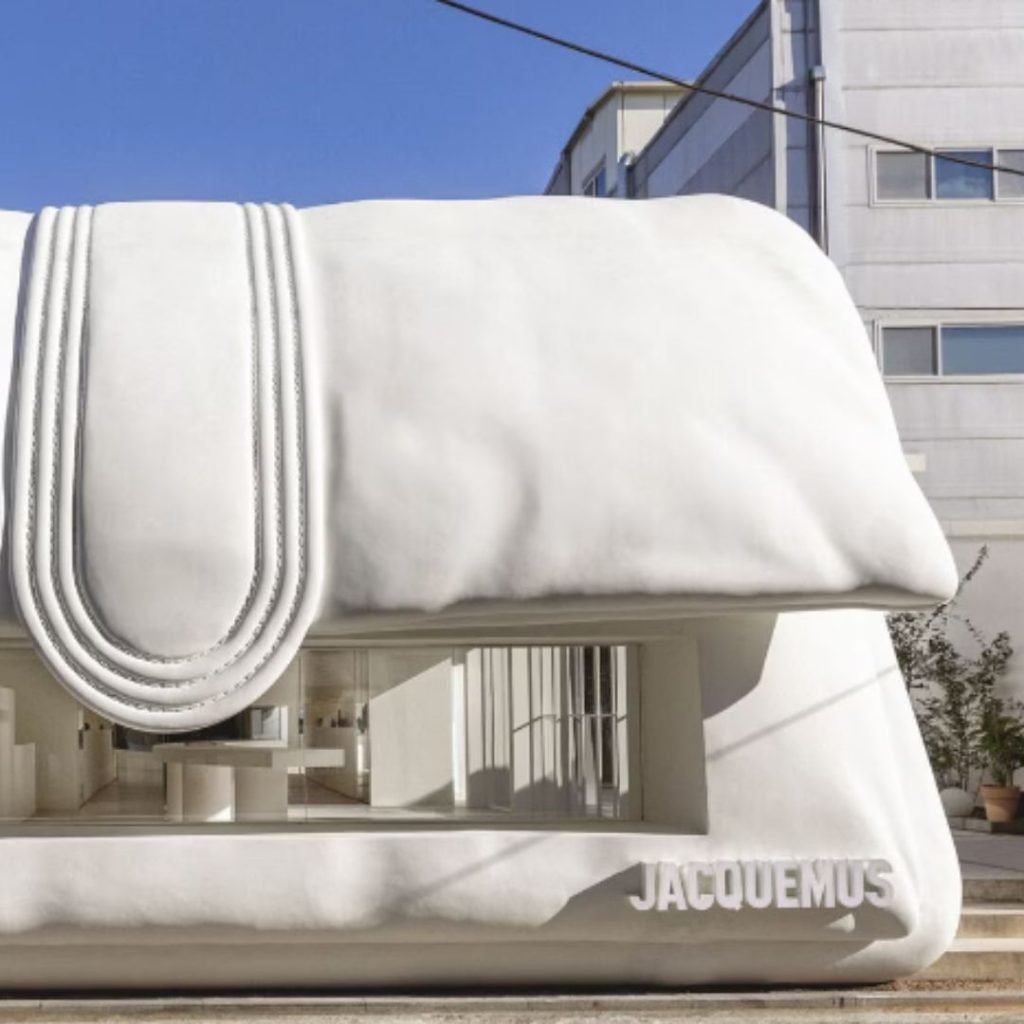 Simon Porte Jacquemus is a French fashion designer, born in Salon-de-Provence, France, on January 16, 1990.
He founded his own label, Jacquemus, at the age of 19 after the death of his mother, which significantly influenced his approach to design.
His work is known for its deconstructed, minimalist aesthetic with a playful approach to proportions and an emphasis on storytelling.
Jacquemus quickly became known for his fresh perspective on contemporary fashion, often inspired by the French countryside and the work of artists such as David Hockney.
His brand has gained a steadfast following for his ready-to-wear ensembles and artistic designs, significantly influencing the contemporary fashion scene.
Simon Porte Jacquemus is an eccentric creator in contemporary fashion, known for his ability to combine a playful spirit with serious design.
His brand, Jacquemus, is associated with colorful palettes, oversized straw hats, and tiny bags that have become a social media phenomenon.
His designs often combine elements of haute couture as well as streetwear.
His fashion shows are known for their unique locations, from lavender fields to seaside runways, complementing the natural, relaxed atmosphere of his collections.
Jacquemus continues to be an inspiration for young and independent designers, often drawing from his personal life and Mediterranean roots for his creative direction.
Wrapping up our journey through the landscape of French fashion, we've encountered the genius of ten visionary designers who continue to weave the narrative of French elegance with contemporary threads.
From the revolutionary silhouettes of Ghesquière to the audacious spirit of Gaultier and the fresh allure of Jacquemus, these designers form a mosaic of innovation and tradition.
Their collective creativity not only defines the essence of French style but also propels it into the future, ensuring that the world of haute couture remains as dynamic and resplendent as the streets of Paris itself.