Trends and musts for Fashion Fall Winter 2022/23 Here's our guide to discover them all!
What will be in fashion this fall and winter? It's that classic that hits us upon the return of the holidays and the resumption of the usual routine.
Because every new season we need something new to cheer us up and fill us with energy.
And what better than to look back at the fashion shows of last February – March to find the trends for winter 2022 – 23 fashion and present them to you.
Clothes that are already available in the markets and are waiting for us to discover them!
1) The "must have" element of autumn - white tank top
Fashion Fall Winter 2022/23
There's no doubt: the "must have" item for this fall can't be from the white tank top.
The most basic element of the wardrobe until now, was relegated to the underwear drawer or at most the door of casual wear. Now it is the top piece worn day and night.
Miuccia Prada paired it with an impressive longuette skirt and patent leather Mary Jane, while Svitlana Bevza, Ukrainian fashion designer and owner of Bevza, suggested the cotton tank top paired with white pants and white shoes. Among the looks we liked was Chloé's – very polished look – with leather pants and pointed boots.
2) Warm and colorful tights
Fashion Fall Winter 2022/23
Warm and super modern, it's Channel's take on style that you can adopt to fill even the dullest of days with humor and positivity.
Its main element is thick woolen tights & high socks in various colors, which it combines with woolen tweed fabrics.
Fashion Fall Winter 2022/23
From TikTok to runways, from red carpets to TV series, the corset continues – and will continue – to be at the top of the fashion wave. Let's be clear: the new corsets have nothing to do with the old ones and the hard tight of the past, quite the contrary.
The new versions are much more comfortable and show off in different ways: over a dress or shirt, or together with strict pants and pencil skirts.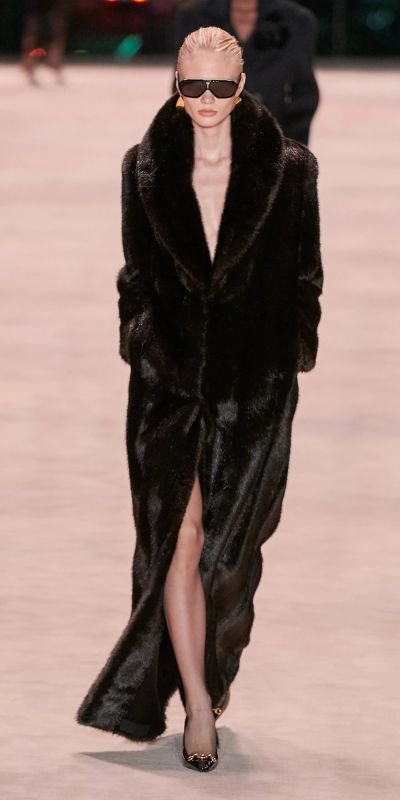 Faux fur remains one of the cornerstones of the winter season. Impressive alternative look to the classic coat, for winter.
We see it in eclectic shades and often in intense lengths.
There is no shortage of more traditional models, ideal for those who prefer to go classic.
How to wear it?
Whether casual with your favorite jeans or leggings and a thin cotton top or formal with a suit or an evening dress furs always look stunning and always in fashion.
Many men also have faux fur in their wardrobe and manage to stand out from the crowd!
Fashion Fall Winter 2022/23
Miu Miu's fall – winter 2022 – 23 collection puts the feet on full display.
Very mini skirts and shorts are the staple of the Italian luxury label Prada.
She has perfectly matched these tiny skirts with leather belts, sometimes double belts, thick socks which we also saw from Channel, cropped jackets and coats.
A signature piece of this collection is the white pleated skirt that looks like a tennis skirt.
Fashion Fall Winter 2022/23
This seems to be the new fashion imperative.
From fuchsia to rotten apple, from powder to bolder tones, pink will be the color that everything will focus on.
A safe choice for stunning suits, turtlenecks, dresses and skirts.
Pierpaolo Piccioli (Italian fashion designer and creative director of Valentino), for Valentino's FW22-23 collection – unsurprisingly titled Pink PP – used this color almost exclusively.
The most beautiful piece? Difficult choice!
Go find your favorite piece and come back to the comments to tell me.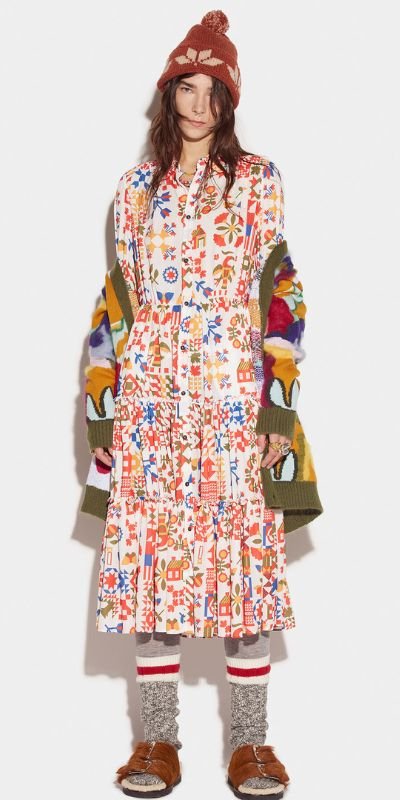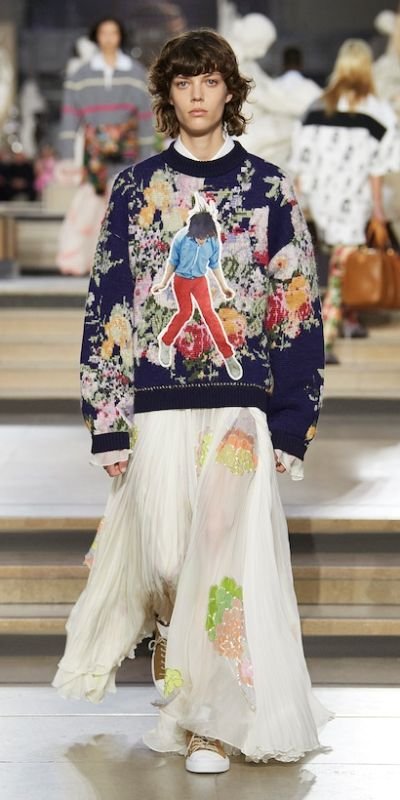 Fashion Fall Winter 2022/23
Also a big trend for this winter are printed fabrics and knitted colorful sweaters.
In the cold season we love cozy knitted sweaters. Among others, Louis Vuitton and Prada showed exciting sweaters with colorful patterns and prints, optionally with a turtleneck or as an oversize model.
DSQUARED2 FW22 is known for its inspired designs and colorful prints!
Guaranteed good mood in the dark season – we love!
So what are you waiting for? You have all the information to get inspired enough to make your own piece for Autumn Winter 2022 – 23.
Grab a Fashion Sketchbook and get started.
And don't forget to share your creation with us!!!!!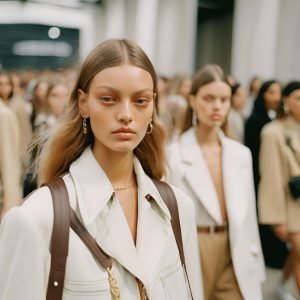 Fashion Weeks (Introduction) – When it happens in 14 different countries! Fashion Weeks are the most glamorous and recognized events in the world of fashion.
Read More »
New fashion designer New fashion designer and available services The fashion industry is not just about glamour, runway walks, or dazzling lights. It has to
Read More »