For a start we have to separate the fashion styles after fashion trends. That is, the style with the trend. Trend refers to what is popular at a particular time while style refers to a person's particular way of expressing himself.
In the fashion world, "style" is usually an abbreviation for "personal style" or the way a person expresses himself through aesthetic choices such as clothes, accessories, hairstyle and the way he combines his clothes. .
But what is the difference? Fashion with the Style ;
What we could say for sure is that style is a personal result while fashion is a collective work. So we have a person against a set.
Personal style is something that belongs to a person (a means of self-expression). This person can be a famous fashion designer or anyone outside the fashion industry. How I dress and express myself is my style.
Fashion on the other hand has to do with the global trend created by the fashion industry and its businesses.
But these two words are also directly related. For example, a model when walking on the catwalk is part of fashion. But when he dresses at home then he has his personal style. If this model is famous and followed by many fans, then his personal style can become fashion.
The style is timeless.
The style is timeless, while the fashion is up to date. Someone who follows the trends, is fashionable. She closely follows the fashion developments and dresses in clothes of famous designers. The elegant on the other hand, can follow the trends but in the end always remains faithful to his own style.
Our personal style expresses our aesthetics. It betrays pieces of our character. It awakens our creativity instead of simply absorbing trends.
Different styles were created over the years by individuals or groups and became a fashion that was followed by many and remained timeless. We will see some of them in this article.
Fashion styles,

Artsy

.
This style is my favorite. It is a style that is about creativity. It is the idea of a garment away from the trends and the conventional. I like to see people whose personal expression is styled.
These clothes can be colorful, with bright colors or with excessive prints. With strange silhouettes or unusual shapes. Most are handmade either by the person himself or by people who follow the same idea and influence others.
If you are an Artsy style, then think of an outfit, make its pattern and use your favorite fabric that you have forgotten in your closet.
How can I dress like Artsy? Fashion styles.
You can wear anything that looks like art. Wear leggings that allow you to move freely.
Throw on asymmetrical shirts that you have splashed with colors or strange designs.
Wear patchwork and jewelry. Not pearls and diamonds, but handmade and large.
You have to understand that your world, along with your clothes, is a palette of self-expression.
Fashion styles,

Bohemian (boho)

.
Bohemian style is a fashion style closely related to hippie fashion, dominated by natural fabrics, retro designs, neutrals and warm tones.
The bohemian style is more than one of the fashion styles. It is a real culture in itself, coming with a very specific ideology and complex history. Although closely related to the hippie fashion of the 1960s and 1970s, boho fashion is now part of the general culture. But the fact is, it started out as a different way of life back in the 19th century. Today, the wide variety of boho clothes and accessories makes the style a real phenomenon, following the lines of effortless, relaxed fashion, with loose clothes, accessories and overall artistic, creative elements.
The bohemian fashions represent the lifestyle ideology that accompanies an alternative to the traditional way of dressing, combined with an equally alternative, more liberal way of life and a social attitude against everything from materialism to the limitations of society.
How can I dress like a boho? Fashion styles.
Wear long skirts and dresses. Choose some traditional (village) blouses. Put some ethnic touches such as, tunics or wooden jewelry, embroidery, beads, crochet bags, sandals or flat boots.
Fashion styles,

Casual.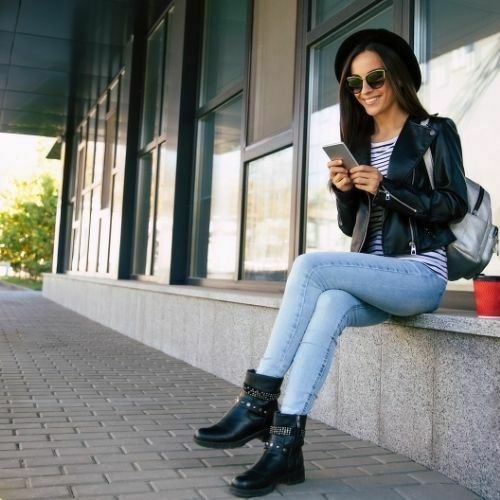 Casual style is something that came from the western world. It is a way of expression that is relaxed, casual, spontaneous and suitable for everyday use. Most of us have a laid back attitude when it comes to painting a picture about ourselves.
It is not something specific in terms of clothes. Someone who is casual can also be formally dressed.
The clothes he uses are difficult to judge appropriate or inappropriate for an occasion.
That is, it is a set of clothes that makes us feel comfortable, but we can also be elegant at the same time.
How can I dress Casual? Fashion styles.
If, for example, what you are wearing is all black, then wear white shoes or a belt, or a tie, or all three.
Pair tight pants with baggy blouses.
Wear a jacket over a dress or skirt.
Combine the colors correctly. Usually the dark colors in the pants are combined with lighter tops. Or the opposite.
Casual style is very much combined with blue Jeans, but it is not only that.
Fashion styles,

Chic.
The chic style is characterized by monochrome clothes and elegant clean lines. It exudes power and has an innate sense of fashion. There are three definitions of the word chic:
Elegance and sophistication in clothes, but also in the way of behavior.
A discreet appearance but at the same time modern in ideology or aspiration.
Popular, quality, attractiveness.
How to dress chic? Fashion styles.
Choose clothes in black, white or a neutral color, leaving room for a special accessory, such as a leather bag or a bright red lipstick.
Fashion styles,

Cowgirl.
Cowgirl style comes from a Western wear category. They are the clothes they wore in the wild west of the 19th century. This style is found in all the films of that time. They are the clothes worn by cowboys and cowboys. Also the clothes that the Americans wore on their borders and express a specific way of life as well as specific musical choices, such as Country music.
It is still a fashion choice in the Western and Southwestern United States, as well as people associated with country music or Western lifestyles, for example the various Western or regional Mexican music styles.
How to dress like a Cowgirl? Fashion styles.
Get some bootcut jeans (they are the ones that are narrow at the hips and thighs and open slightly at the ankles), alternatively Jean shorts or denim skirt.
For a top, wear a shirt with turned sleeves at the elbows or with short sleeves. For a more casual style, wear a t-shirt.
Find a cowboy hat. If you do not want a hat, you can also wear a bandana that matches the color of the shirt.
Get a pair of cowboy boots. Traditionally, cowboy boots are made of leather, but are also available in exotic leathers such as alligator, snake and buffalo. They can be pointed at the front, but also square and round.
Make your hair ponytail or braids.
Fashion styles,

Elegant.
What does elegance mean in the fashion world? It defines the beauty of simplicity, adding touches of style and housekeeping. According to the dictionary, elegance is the result of what is distinguished for its elegance, mainly in terms of clothing, but also in terms of manners or behavior in general.
Elegance lies in many cute and beautiful things. Also, in pleasant and peaceful things.
"Human beings need to have elegance in their actions and attitudes, because this word is synonymous with good taste, reliability, balance and harmony," says Paulo Coelho.
How can I dress Elegant? Fashion styles.
Instead of telling you what to wear I will tell you what not to do:
Do not wear gym clothes if you do not. An elegant lady wakes up early and goes to her gym. When she returns, she changes her gym clothes and fixes her hair.
Not short t-shirts. They are for kids and can look very cheap. It is not elegant to show the point of your belly.
Graphics and cartoons are prohibited. A lady does not wear child heroes.
Torn jeans kai shorts, unless it is a beach, is not stylish.
If we go for jeans, then they must be white for a more expensive look.
Never carry bags that have been damaged.
Ironed clothes or hanging threads show abandonment of the Elegant idea. Invest in a good iron.
Bulky and cheap jewelry. Always wear accessories that are very small and distinct. High quality gold and platinum look better.
Elegant women do not wear sandals in winter conditions.
Favorite, matching pieces for an elegant lady are:
Kashmir
Sunglasses
Shirts
Jackets
Silk dresses
Scarves, shawls
Designer bags
Diamonds, pearls
Fashion styles,

Ethnic.
During the 1990s and the first years of the new millennium, ethnic style was one of the strongest influences on fashion. Famous designers such as John Galliano, Kenzo, Vivienne Tam and others, have been inspired by a variety of peoples (Asian, African, Arctic, …) and many other forms of clothing and aesthetics creating a colorful effect that reflects the past or distant lands.
The fantastic element is strong in Ethnic style. Even when the inspiration comes from something old, the designs are usually put together to always look modern.
How do I dress to be Ethnic? Fashion styles.
Long skirts
Anarkali clothing. They are long dresses worn in India and other South Asian countries.
Ethnic shrug. It is something like a robe with short or long sleeves but sometimes short as a vest.
Japanese kimono
Kaftans
Cloaks
Dupatta. It is a long scarf-like fabric commonly worn by women in South Asia.
Fashion Styles,

Evening.
This style is as formal as it looks. For men it means a tuxedo with a tail and for women long dresses crawling on the floor. So you will dress for an evening cocktail party or a glamorous wedding.
How to wear a long Evening style dress? Fashion styles.
Avoid coats that stop in the middle of the thighs. It cuts the silhouette in half and makes the legs look incredibly bulky. Instead you can wear a fur scarf or bolero. The short will perfectly emphasize the long dress and will keep you warm.
Fashion styles,

Exotic.
The exotic style focuses on something very unusual and different for ordinary people. It is often mysterious and interesting.
It is definitely interesting. It incorporates so many exciting elements and the popularity of the style increases as fashion designers from all over the world often present some clothes with exotic elements.
It is a style of clothing that focuses on rich colors, mysterious ornate patterns, mosaics, iridescent textures, really shiny jewelry and wide lines. For many, the exotic style means oriental.
Fashion styles,

Formal office.
Formal office style is for you who want to achieve an important career. It's what you need to stand out in the strict office environments and beyond. It exudes respect, capacity, stability, appreciation, trust.
The dress code in companies is not clear, however it exists and you are accepted when you follow it.
How to dress formal office? Fashion styles.
The standard dress code in a formal business setting is a full-fledged business suit, such as a jacket and pants or a skirt. The darker the suit, the more formal!
Fashion styles,

Girl next door.
This style is not really a style but an idea. However, he still meets the conditions to enter the list.
You may have heard of the "girl next door" in TV shows and movies, portraying a naturally beautiful young woman who is carefree, funny, and perhaps a little clumsy. Being the girl next door is not difficult, as long as you focus on the fun and yourself. Try not to put yourself in a box, and instead keep making new friends and letting yourself shine.
How to dress like the girl next door? Fashion styles.
What is certain is that you do not need to buy a whole wardrobe with new clothes. Just wear what makes you feel comfortable and confident. Modern but not of course haute couture. Skirt – blouse with ballerinas is a solution but leggings and t-shirts are a good choice.
Fashion styles,

Girly.
The term Girly refers to girls or women who have chosen to behave in a traditional feminine style. That is, to wear pink, to style their hair with ponytails, light curls, to wear make-up and to constantly discuss relationships and other activities that concern only the traditional female style.
How to dress to be Girly? Fashion styles.
Choose girly shades such as pastel, pink, purple and bright colors. Your clothes should be bright and fun, you should have balance. Other colors you can wear are mint green, baby blue, cream, light coral, baby pink and light yellow.
Fashion styles,

Gothic.
Goth is a subculture that started in the UK in the early 1980s. It was developed by gothic rock fans, a branch of the post-punk music genre. The name goth came directly from the genre of this music.
Gothic style goes hand in hand with aesthetics, authenticity and expression and is considered an "artistic idea". The clothes are often handmade.
Great designers such as Alexander McQueen, Anna Sui, Rick Owens, Gareth Pugh, Ann Demeulemeester, Philipp Plein, Hedi Slimane, John Richmond, John Galliano, Olivier Theyskens, and Yohji Yamamoto were inspired by this subculture and incorporated elements of it on their catwalks. .
How to dress Gothic? Fashion styles.
Gothic fashion is characterized by visibly dark, outdated and homogeneous features. It's a scary, mysterious, intricate and exotic stereotype. Typical gothic fashion includes black hair and black clothes in a period style. Both gothic men and women can wear dark eyeliner and dark nail polish, mostly black. The style is often borrowed from the Pank style and from the Victorian and Elizabethan periods. Gothic fashion and style can also include silver jewelry and piercings.
Fashion styles,

Grunge.
Grunge fashion is characterized by durable and timeless clothes, usually cheap or second hand. These clothes were loose and loose, with androgynous style and aimed not to highlight the silhouette.
This style first appeared in the mid-1980s in Seattle and had reached great popularity by the mid-1990s.
It was released by the bands Nirvana, Soundgarden and Pearl Jam.
Today grunge is considered a style that is widely used by teenagers and young adults. Most of them wear black clothes in combination with sneakers or boots.
How do I dress to be Grunge? Fashion styles.
To be Grunge you have to shop from second hand clothing stores. Tearing some jeans and adopting a way of behaving, I do not care about anything.
You can wear many blouses together. Like an isothermal and from above a sweatshirt and from above the t-shirt of your favorite band.
You will definitely need a lot of jerseys. A sure piece of a grunge wardrobe. T-shirt and top shirt with open buttons and faded colors.
And if we go to the shoes, do not forget your boots. Important piece for your Grunge style. In summer canvas boot.
Fashion styles,

Hip Hop.
Hip Hop style, also known as Big fashion style, started in black American cities and specifically in New York. Its evolution was rapid. From New York to Los Angeles and from there to all the cities of America big and small.
Everyone has contributed various elements to the overall style that is seen today worldwide.
Hip Hop developed through an explosion of words and music into a stubborn expression of modern urban life through physical gestures and clothing.
The first clothes were mostly conventional. Colorful leather jackets with patterns, Bermuda shorts with straight legs, sheepskin coats, hooded sweatshirts, sports pants and hats.
Loose-fitting trousers and pleated pants appeared later in the 1980s. Around 2000 and appeared the jockey hats worn discreetly by football teams, leagues and famous fashion designers.
Woolen hats and bandanas were worn individually or together. Inflatable jackets with sweatshirts and large hoods.
By the end of 1990, the big and wide t-shirts had already penetrated the Hip Hop style and the basketball and hockey team jerseys were worn.
Later, baggy jeans, military trousers, backpacks, boots, mountaineering boots or sneakers, tattoos and weird shaved hairstyles were added.
Fashion styles,

Kawaii.
This style comes from Japan. Kawaii means something wonderful, lovable, cute or adorable. It is the culture of beauty in Japan. Kawaii aesthetics have become a prominent aspect of Japanese folk culture, entertainment, clothing, food, toys, personal appearance and behavior.
Kawaii contains virtually all the adorable and its essence is rooted in childhood nostalgia.
How to dress to have Kawaii style? Fashion styles.
Choose clothes with soft colors and sweet patterns.
Bright leggings or tights under skirts with pleats or dresses.
She wore a white long-sleeved top through sleeveless dresses.
Choose soft cotton fabrics.
Fashion styles,

K-pop.
K-pop style was created in the late 2020s when Korean music called K-Pop became known to the world. This music was accepted as a form of synthetic culture that includes hearing and sight due to its continuous promotion by the media.
And fashion has become an essential component of the K-Pop look.
If you watch a video on u tube you will definitely feel more pleasure than watching a fashion show.
Firstly because the artists who are the main characters of the music video are so young, so beautiful and their makeup, hair and clothes are so perfect and shiny. Their hair is lemon colored, but also bright red. And depending on their makeup, their faces are transformed by changing shades.
Their fans are very active on social media and most believe that K-pop artists are the gurus of fashion and style for teenagers who have an artistic conscience.
How to dress as a K-pop idol? Fashion styles.
Cute and colorful clothes with pop art prints.
You have to combine different types. For example: a little formal wear with sneakers and an office jacket or you could walk with your sneakers in the morning with a party t-shirt and party evening skirt or long chiffon skirt with a printed t-shirt. Maybe even a short dress and a party jacket.
Fashion styles,

Lagenlook.
The layered look is a way of composing a look, but also a style. Langelook in German, layered look in English and Greek maybe "laminate look" or "layered look".
This type of style was started in Germany by designers such as Rundholz, Hebbeding, Zuza Bart, Oska, Sarah Pacini, Privatsachen. But not to mention that the Germans have exclusivity.
In fact, many creative women around the world, including traditional designers, have been creating this fashion for centuries.
Fans of layered clothing match their lifestyle with their choices. They consider the style unusual and comfortable, sensitive to quality and shows respect for the environment.
How to dress Langelook? Fashion styles.
Prefer natural materials. Linen, cotton, wool.
Choose skirts and dresses in different lengths,
Pair them with long necklaces or large pearls. Jewelry should be natural. Precious stones, wood, etc.
Wear skirts and dresses along with sweatshirts or other comfortable blouses.
The clothes should all be of good quality since the consumables do not fit at all with the ideology that follows this style.
Fashion styles,

Lolita.
Lolita style is a subculture from Japan that is heavily influenced by Victorian clothing and the Rococo style.
A very special feature of Lolita fashion is the aesthetics of elegance. This style, which is a large category of style, could be divided into three subcategories "gothic", "classic", "sweet".
This style evolved very quickly from its birth in other countries in the 1990s and 2000s and may have declined in Japan since the 2010s as fashion became more mainstream.
How to dress Lolita? Fashion styles.
Choose blouses and shirts with Pon-Pon sleeves, or cuffs with pleats on the wrist and pleats on the shoulder.
Pleated skirts in line A or with raised inflatable waist.
Knee socks up to the knee.
Sweet round or square shoes.
Fashion styles,

Maternity.
In the early 1900s, some maternity clothing options became available to middle- and upper-class women who could afford them. At first, maternity clothes were largely designed to hide women's pregnancies, but over time, pregnant women began experimenting with new styles such as baby-doll dresses.
A woman should always be beautiful, full of confidence especially when she is pregnant. These clothes are designed to make expectant mothers feel beautiful with their body and their beautiful belly that hosts their baby.
They are comfortable, soft, good quality clothes and emphasize the inflatable belly that accompanies a pregnancy.
Fashion styles,

Military.
We can say that military uniforms are the first ready-to-wear clothes, with standard sizes and proportions that are adapted to men and women with different physical characteristics. As the years passed, the military clothing was mixed with the clothes of the ordinary citizens and thus the Military Style was born!
The military trend remains in modern fashion.
How to dress Military style? Fashion styles.
Wear boots, clothes with camouflage prints, green, khaki and gray. If gray, green or khaki is not your favorite color, then feel free to try any other color, just make sure the outfit is tailored to the specifics of the army outfit.
Fashion styles,

Preppy.
The original preppy style began around 1910-1912 before becoming known as Ivy Style in the mid-1940s. One of the first and most iconic preppy brands, J. Press, began to develop fashions sold exclusively in Northeastern American colleges.
For men, preppy fashion has its roots in his style Ivy League , which began around 1912 and became more established in the late 1950s.
For women, preppy fashion emerged in the 1960s, a trend led by designers such as Perry Ellis and Lilly Pulitzer, influenced by designers such as Oleg Cassini, and spread by female students at the Seven Sisters Colleges.
How to dress Preppy style? Fashion styles.
Shirts and T-shirts in soft colors, pastels or simple designs and with a conservative neckline. Traditionally, preppy seems to choose thin lines, but now the trend is towards looser lines. Cardigans and sweaters should be short, classic and in neutral or soft tones.
Fashion styles,

Punk.
Punk first appeared in the mid-1970s in London as an anarchist and aggressive movement. About 200 young people identified themselves as a new trend for young people, against fashion. If we take a closer look it was a musical revolution called Punk.
Punk fashion is clothes, hairstyles, cosmetics, jewelry and various modifications on the body according to Punk culture.
Many claim that Vivienne Westwood and her only collaborator Malcolm McLaren were solely responsible for portraying punk in the mid-1970s, although much of their work seems to have been adopted by the Punk movement itself.
How to dress Pank? Fashion styles.
Tube pants or work pants.
Leather jackets or jean vests.
Clothes and bracelets should have stitched nails
Nannies.
Wear badges with bands or whatever else you have to say.
Mostly black clothes.
Plaid, military, animal print.
Fashion styles,

Rocker.
Appearing for the first time in the United States and then in England, the rocker fashion style was born out of necessity and practicality. The Rockers wore heavily decorated leather motorcycle jackets, often decorated with metal studs, patches, badges and badges.
The appearance and attitude of rockers influenced pop bands in the 1960s, such as the Beatles, as well as bands and fans of hard rock and punk rock in the late 1970s. The rocker's appearance was accurately portrayed in the 1964 film The Leather Boys.
Many modern rockers still wear motorcycle boots or full-length motorcycle boots, but Winklepickers are no longer in vogue. Some wear brothel creepers (shoes originally worn by the Teddy Boys) or boots.
Rockers continue to wear leather motorcycle jackets, often decorated with patches, nails, and painted artwork. jeans or leather pants and white silk scarves. Some modern rockers wear a classic beret.
How do I dress to be a Rocker? Fashion styles.
Wear a slightly inflatable leather jacket or a short one with fringes.
Black skinny or torn jeans.
Black platform shoe or sports or ankle boots.
Fashion styles,

Sexy.
The female model of sexual attraction and beauty has undergone many drastic changes over the last hundreds of years, showing us that what is considered globally beautiful and sexy is constantly changing – as are fashion trends over the years – and will probably be very different in 100 years from now.
Although we are currently in an age where women have more choices than ever before, women are still striving for a slim body shape. The fact is that now, more than ever, the price of beauty is extremely high.
Every woman can be Sexy if she knows how to show her strengths. Also Sexy is not only clothes but also behavior!
How to dress Sexy? Fashion styles.
Show your body type. Wearing flattering clothes is the key to enhancing your sex appeal. Do not hide your figure with loose clothes, but do not push your body in extremely tight clothes. Everyone has their own unique elements, so choose the clothes that emphasize you best.
Combine your casual clothes with sexier pieces.
Leave something to the imagination. There is a common misconception that if you look too much your body is equivalent to sexy. There is absolutely nothing wrong with loving your body, but showing it repeatedly it is not like, especially in a simple environment. Instead, wear clothes that show off your figure but still leave part of your body in the imagination.
Wear more red. Researchers have learned that there are several biological factors that make women look more attractive to men when they wear red and that women perceive men as more dominant when they wear red. Yes, wearing red will make you scientifically sexier, even if it is as simple as a very large sweater.
Throw away all your old and boring clothes.
Study blogs and fashion magazines for inspiration.
Walk with confidence.
Take care of your personal hygiene.
Improve your appearance with the right makeup and perfume.
Do not try too hard because it seems.
Fashion styles,

Sports.
This style is very easy to understand and describe. It has to do with sports. If you are a fitness enthusiast or someone who loves morning activities, this style may already be part of your daily routine.
In this style we usually wear clothes from some popular sports companies like Nike or Adidas with sneakers from some similar sports brands. The idea of this fashion is to show off the sports from them.
Only a few tight pants, basic t-shirts and a ponytail are needed to be sporty.
Fashion styles,

Tomboy.
Tomboy style is what we call boyish. A boy is a girl who exhibits characteristics or behaviors that are considered typical of a boy. Common features include the use of menswear and participation in games and activities that are purely for boys.
Tomboys girls are just as attractive as all the other girls. They are fun and easily accessible. Boys love this style.
How do I dress to be a Tomboy grirl? Fashion styles.
Sneakers.
Sweatshirt.
Work pants.
Shirts.
Costumes.
Boyfriend jeans.
Boots.
Fashion styles,

Trendy.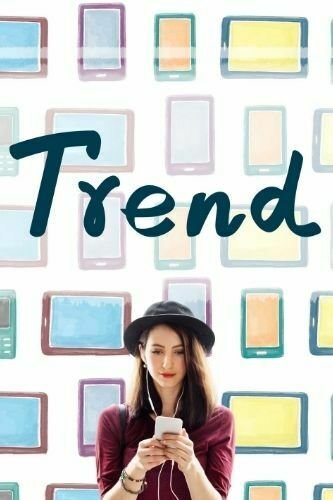 In this style is anyone who follows fashion in all dimensions. The one who is trendy keeps reading fashion magazines and is informed in every way. He constantly buys new clothes since his old ones are out of fashion now.
Fashion styles,

Vacation.
It is a common term used for women's clothing, beach dresses or for clothes worn by someone while on holiday at a resort or cruise or anywhere else. Yes, women's beach swimwear is referred to as Vacation style.
Clothes of this style include loose clothing, sometimes brightly colored and beautiful t-shirts with tropical designs, shorts, capris, pants, dresses, skirts, swimsuits, large bags, cute nautical details and much more. It can include women's dresses for formal evening wear or casual clothes for day trips.
Fashion styles,

Vibrant.
The definition of Vibrant is someone or something full of energy, color and life. A Vibrant style is for the lady who wants to say "Hello, look at me!" This energetic and intense fashion style features distinctive garments with wild patterns and extravagant embroidery as well as asymmetrical designs and color tones.
Fashion styles,

Vintage.
Vintage clothes are a general term for clothes that come from a bygone era. The phrase is also used in connection with a retail store, e.g. in a vintage clothing store. Today vintage clothing includes the selection of accessories, the mixing of vintage clothes with new ones, as well as the creation of a set of different styles and periods.
Vintage clothes are usually sold at low prices and include branded brands. It was part of the world from the First World War, as an idea of reusing clothes due to lack of fabrics.
You can find vintage clothing in neighborhoods, local boutiques or local bazaars or online (eg eBay and Etsy). Vintage clothes are also known as retro clothes.
If you have read this far, you are now a fashion expert! You will definitely have many ideas that you would like to depict first in a figure and then create their patterns.
Sewing Pattern PDF