How to make an evase skirt easily and quickly? We will describe this in this article. But before that you should be familiar with it basic sewing pattern for a straight skirt .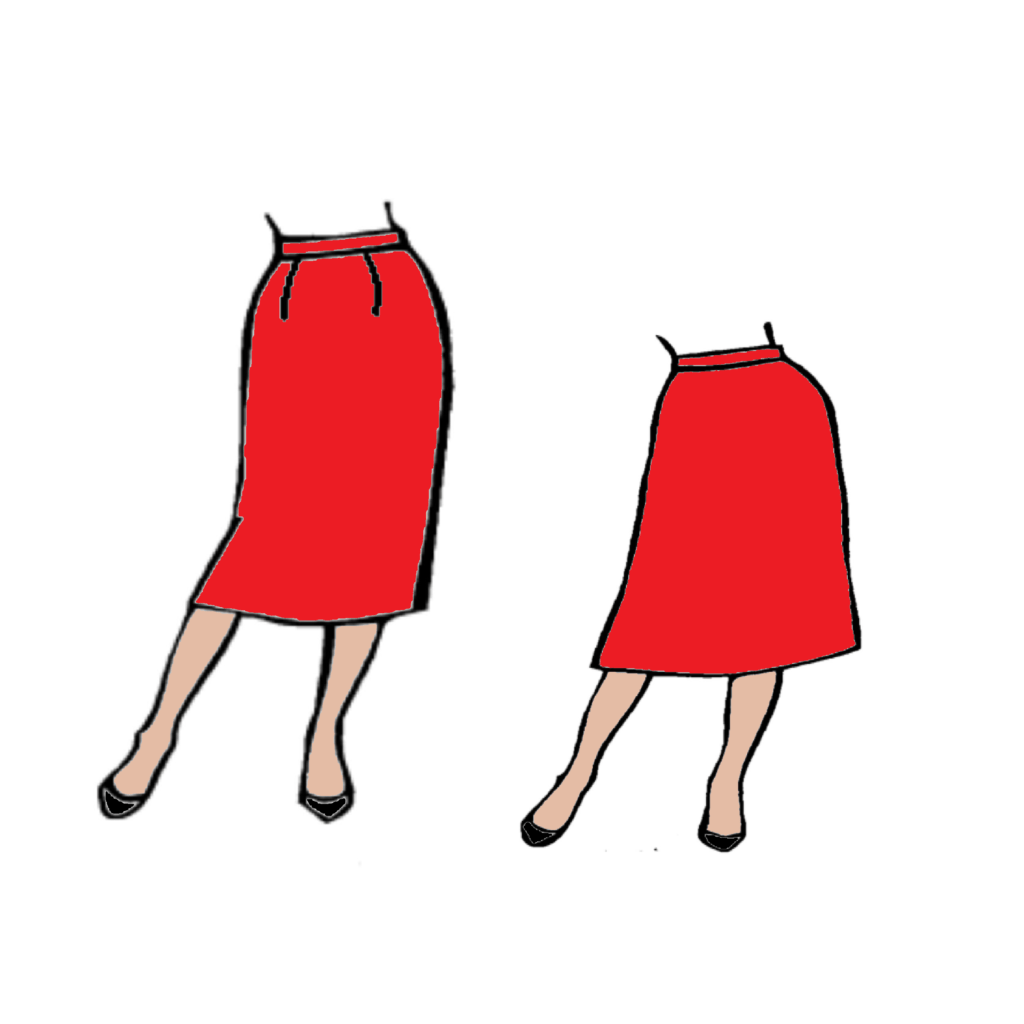 Once you have taken your measurements and completed the basic pattern for the skirt, then you should be somewhere here: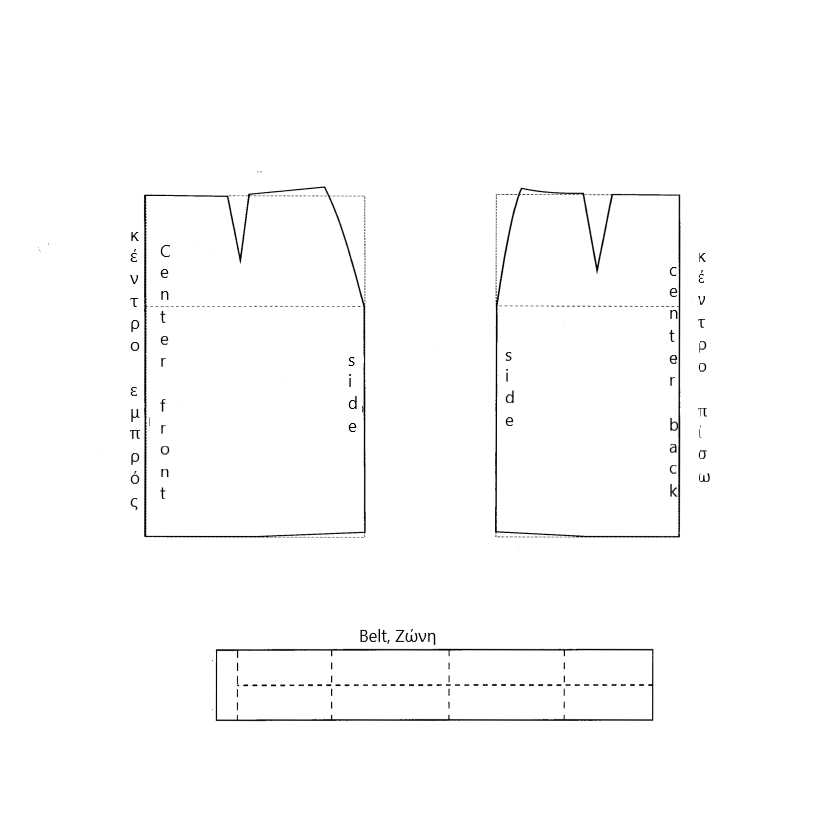 The sequel for evaze pattern is as follows:
Draw a line from the top of the dart to the hem. And then cut along this line until we reach just before its top. If we close the darts now, the hem will automatically open and we will have the evase skirt pattern ready, in a minimum of time.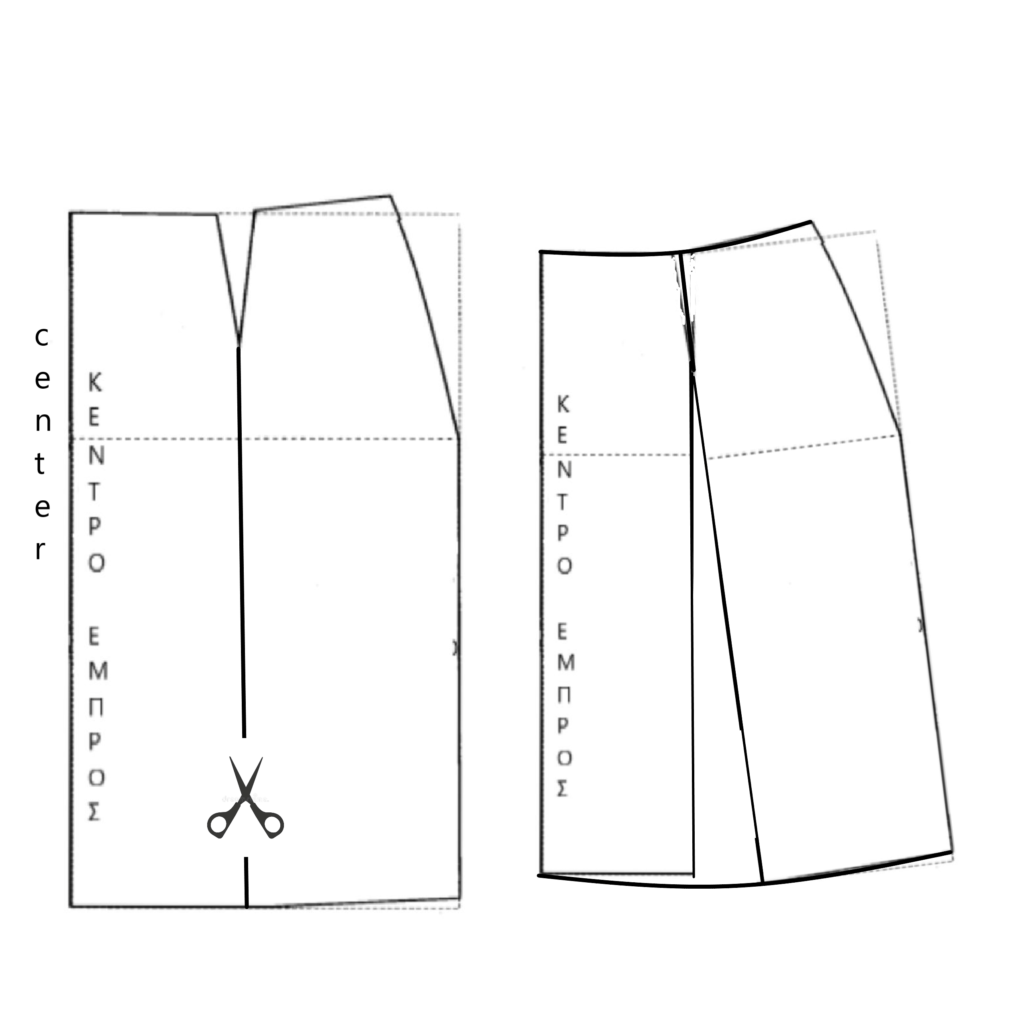 Draw again the curves of the waist and the hem. If we want to achieve a larger opening in the hem, then before cutting we open the side a little at the hem of about 3 cm. We do the same in the back.
A basic pattern rule is that whatever changes we make to the front, the same changes must be made to the back part. So our pieces will have a harmony.
In my book "Patterns for skirts" I clearly describe everything I present to you here. As well as 17 designs for skirts that include specific pattern techniques.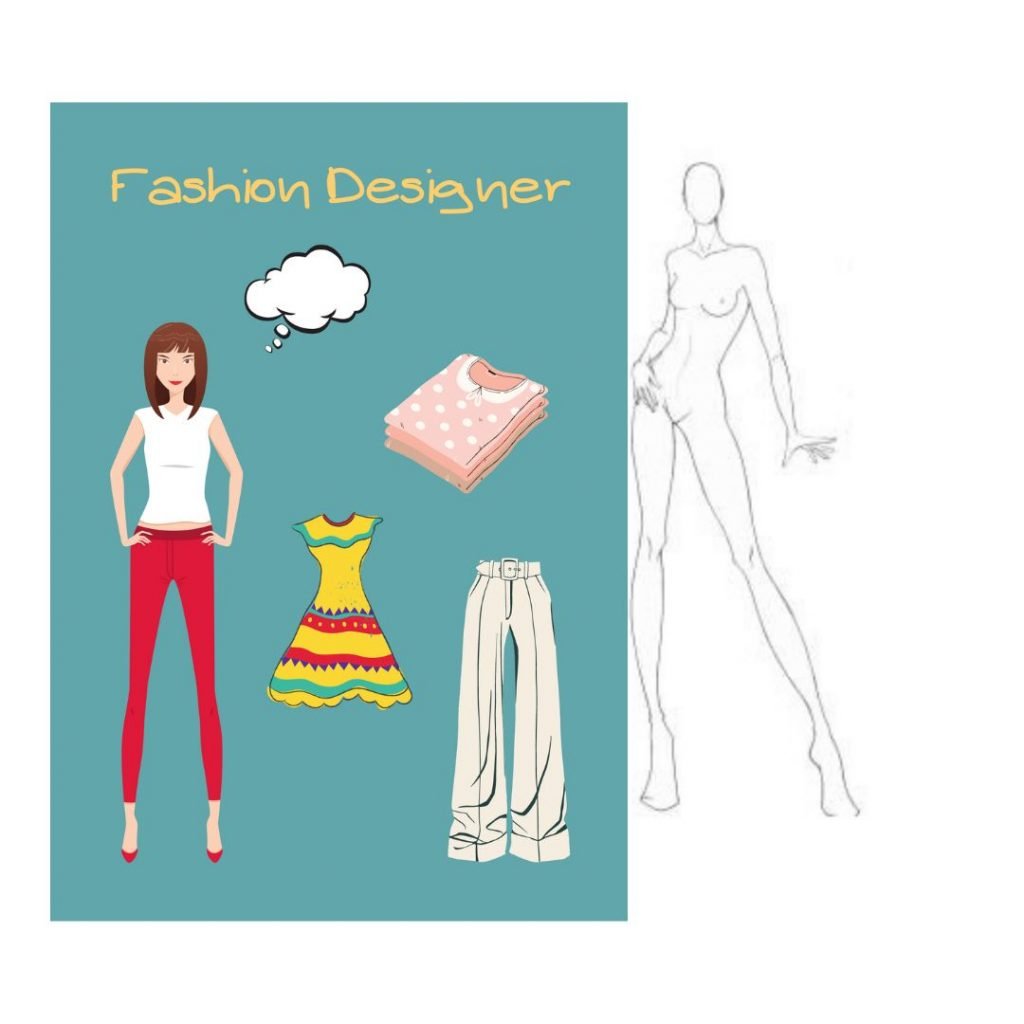 Sketchbooks for Fashion Design
Sketchbook A4 for fashion design
At this point I would like to give some advice. If you are an amateur or even a professional, your designs will definitely start from the pattern base in a certain size. This will be either your own dimensions or the dimensions according to craft standards , or the dimensions of the model you are working on.
In any case, it would be good to make the specific basic pattern on thick cardboard, so that you can use it at every beginning of your designs. Then you can you enlarge and in the other sizes.
Each time you will copy your ready-made pattern and you will save time to be more inspired!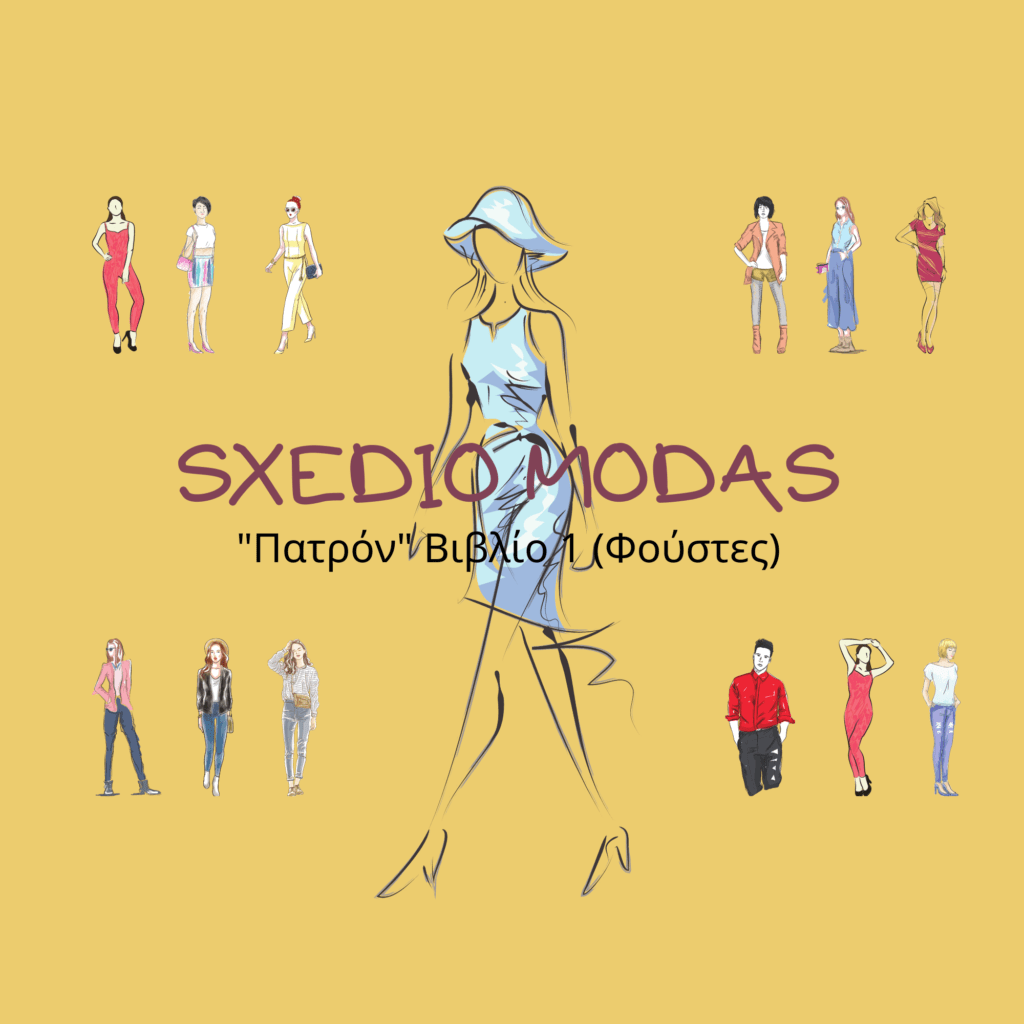 Βιβλίο 1 πατρόν για φούστες
Βιβλίο πατρόν για φούστες
Do you want to learn how to put a top on your new one evase skirt and make it a dress?
Learn to make the basic blouse design first here.