Are you having trouble finding the right pant size for you?
Don't worry, we're here to help.
In this article, you will find a useful pant size calculator that will help you find the ideal pant size according to your waist measurements and crotch height.
This calculator takes into account the different sizing recommendations used by various companies around the world, such as European, American and other sizing systems.
To find the exact pant size that fits you, continue reading below and final use this calculator. It's easy and effective!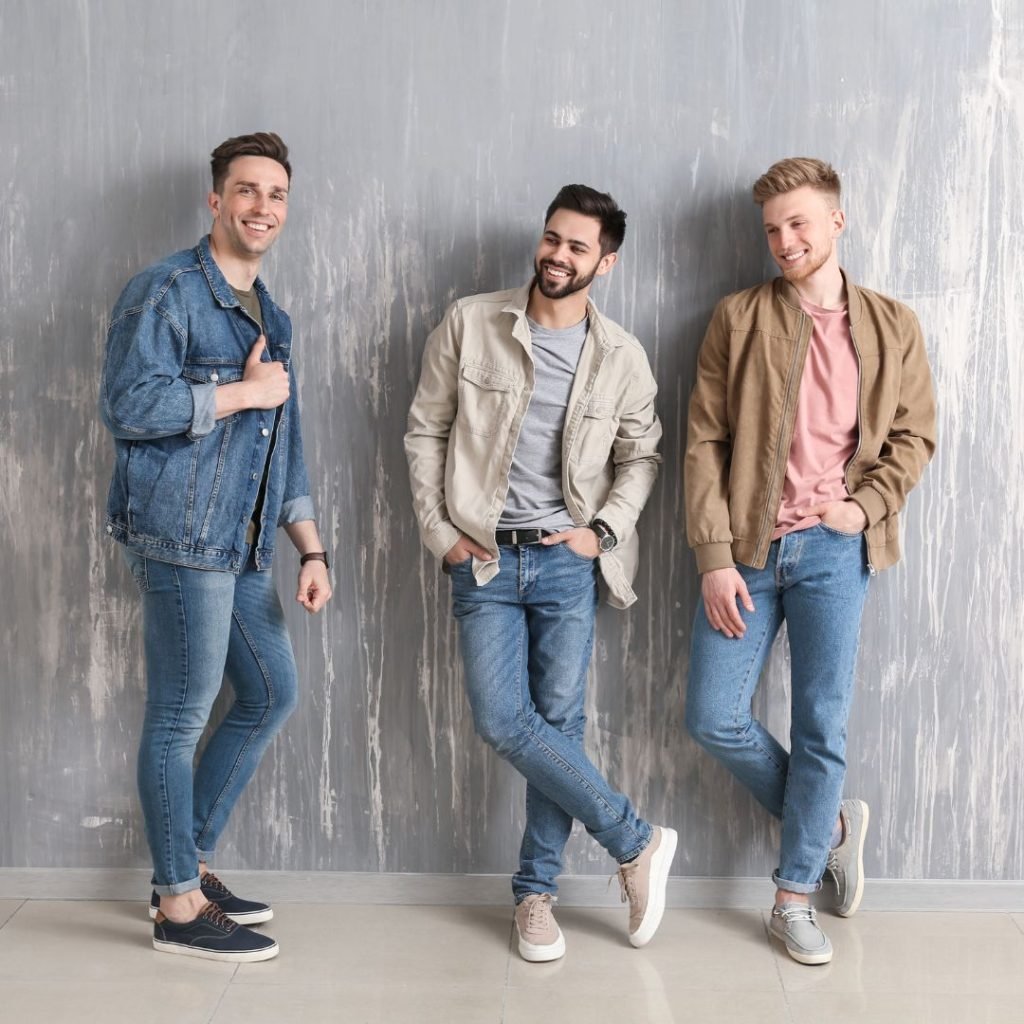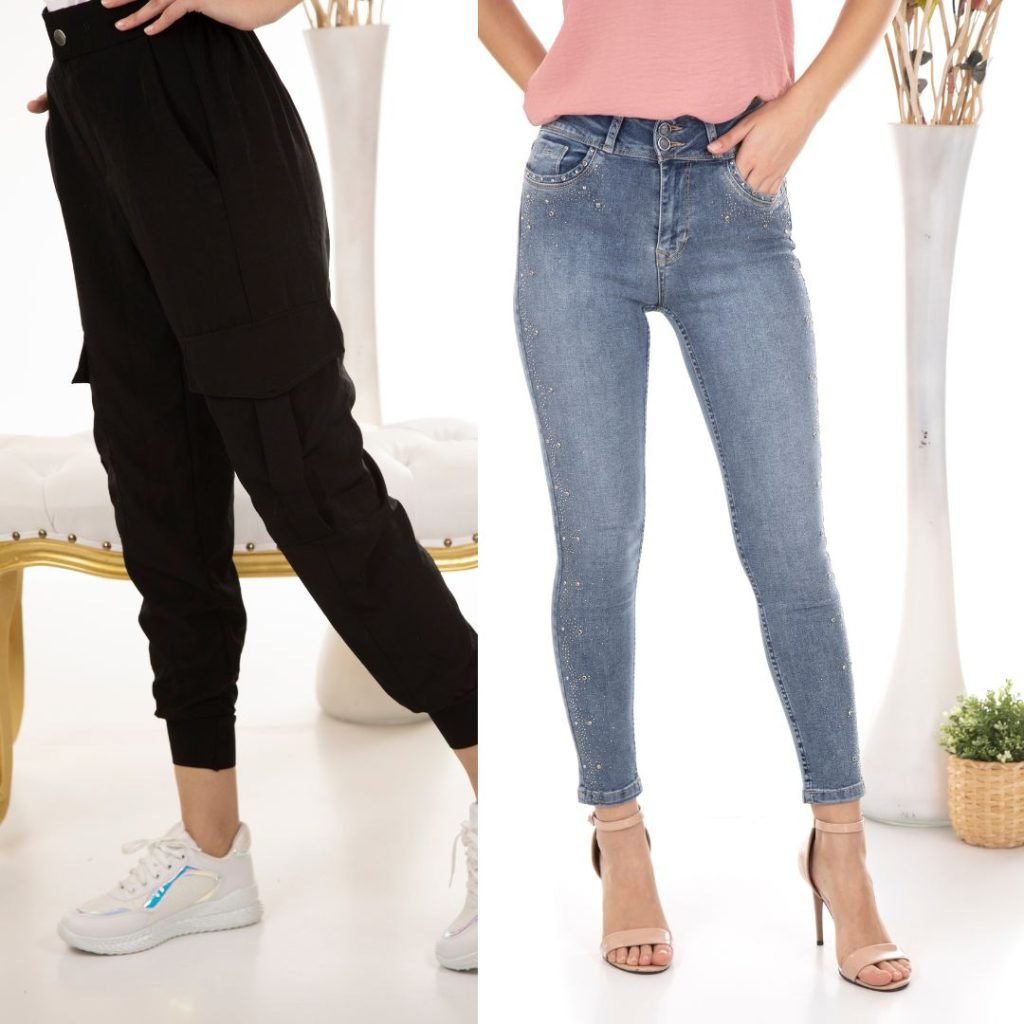 Understanding the different measurement systems
Finding the right pant size is important for many reasons. First of all, pants that fit well and fit your body give you a professional and well-groomed appearance. Conversely, pants that are too big or too small will create a sloppy look and make you feel uncomfortable.
In addition, choosing the right pant size ensures comfort throughout the day.
Pants that are too tight or too loose can cause discomfort and restrict your freedom of movement. On the other hand, a pair of pants that fit well will help you feel more confident.
Finally, pants that fit your body properly will last longer.
A pair of pants that are too big or too small will wear out faster and lose their shape. With the right fit, your pants will retain their original appearance for longer and be more wear-resistant.
Now that you know why it's important to find the right pant size, let's see how you can achieve it.
Before we begin the process of measuring your size, it is important to understand the different sizing systems used for pants.
The two main pant size systems are the American (US) system and the European (EU) system. In the American system, numbers are used to indicate the size of the waist and hips, while in the European system letters are used.
For example, in the US system, a size 28 corresponds to an average circumference of 71 centimeters and a size 36 corresponds to an average circumference of 91 centimeters.
In the European system, the letter S corresponds to an average circumference of 68 centimeters and the letter XXL corresponds to an average circumference of 88 centimeters.
It is important to know which size system is used by the store or company you intend to buy your pants from.
Don't rely solely on the size shown on the outside of the label, but exercise due diligence and always try the pants on before buying.
Now, let's move on to finding your exact pant size using the calculator.
How to Use the Pant Size Calculator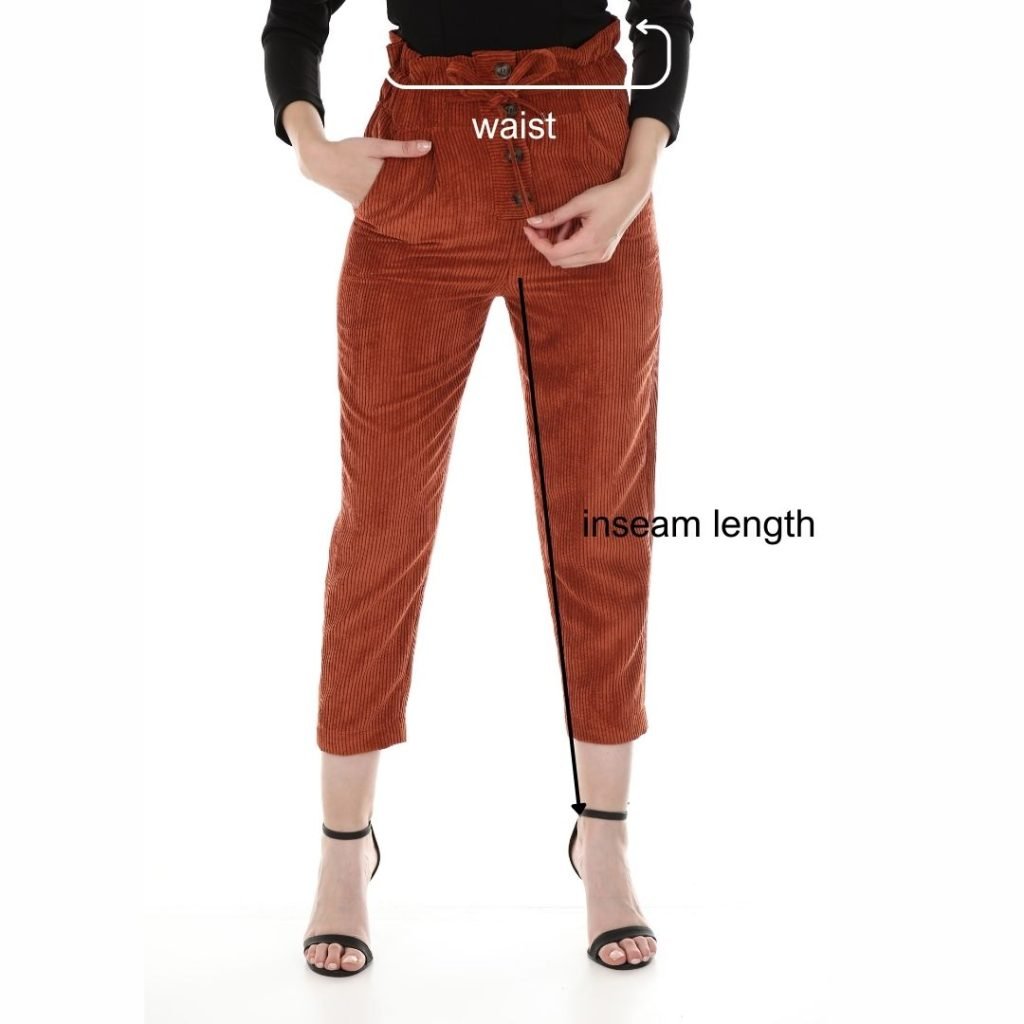 The steps to take
Waist – Measure your waist circumference and enter in the "Waist" field
Inseam length – Measure from your crotch to your ankle and enter the result in the "Length" field
Select the gender
Choose whether you measure your body directly or one of your pants.
Click Calculate
Now that we have found our right size are we sure that if we always buy in this size we will always look attractive and comfortable? Absolutely not!
We just now know roughly which size to include when we go to the fitting room along with a smaller and a larger one.
Some tips from us are:
Try on several different styles of pants to find the one that fits you best.
Pay attention to the fit around the waist and hips to ensure the pants are neither too tight nor too loose.
Choose fabrics that are stretchy and offer freedom of movement.
Look for pants with adjustable belts or elasticated waistbands for extra flexibility.
Extra tip:
Don't forget that adjusting the pants may be necessary for a perfect fit.
A tailor or seamstress can adjust the length of your trousers if required.
In addition, we suggest you explore the option of tailoring your own clothes according to your body type.
This can provide you with a unique opportunity to have clothes that really suit you and show off your own personal style.
Standard clothing sizes in pret-a-porter
See here the most common sizes used by companies