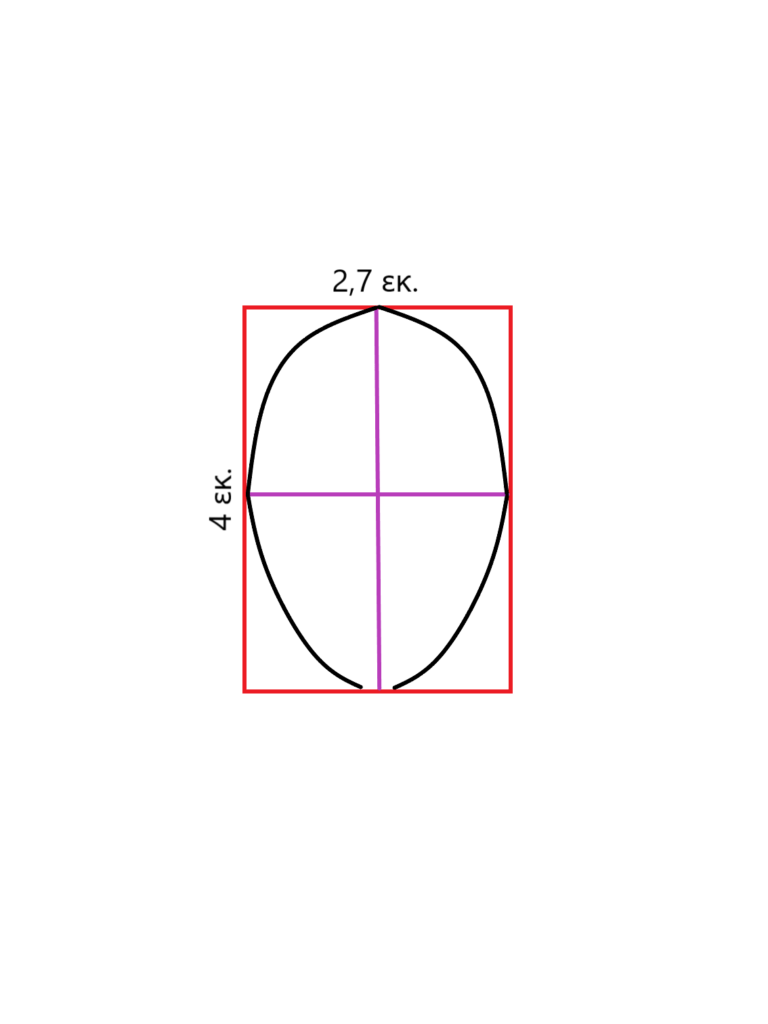 To have a pictorial representation of your ideas, before you implement them, you will need a figure that will highlight them. The figure tries to serve the best performance in the design according to needs and trends. However, here you will learn a classic illustration of it.
As a measure we will take the size of the head. In a simple drawing, we calculate the height of the body from the jaw and below to be equal to seven heights of the head. In a freer design we estimate it to be equal to nine head heights.
Measurements are in centimeters. Use the converter below.
You will need a 30 x 40 cm drawing block.
First we will draw the head. Make a rectangle. For a perfect head shape, we estimate its horizontal dimension to be 2/3 of the vertical. So if we have 4 cm. vertical, then we will have 2.7 cm. horizontally.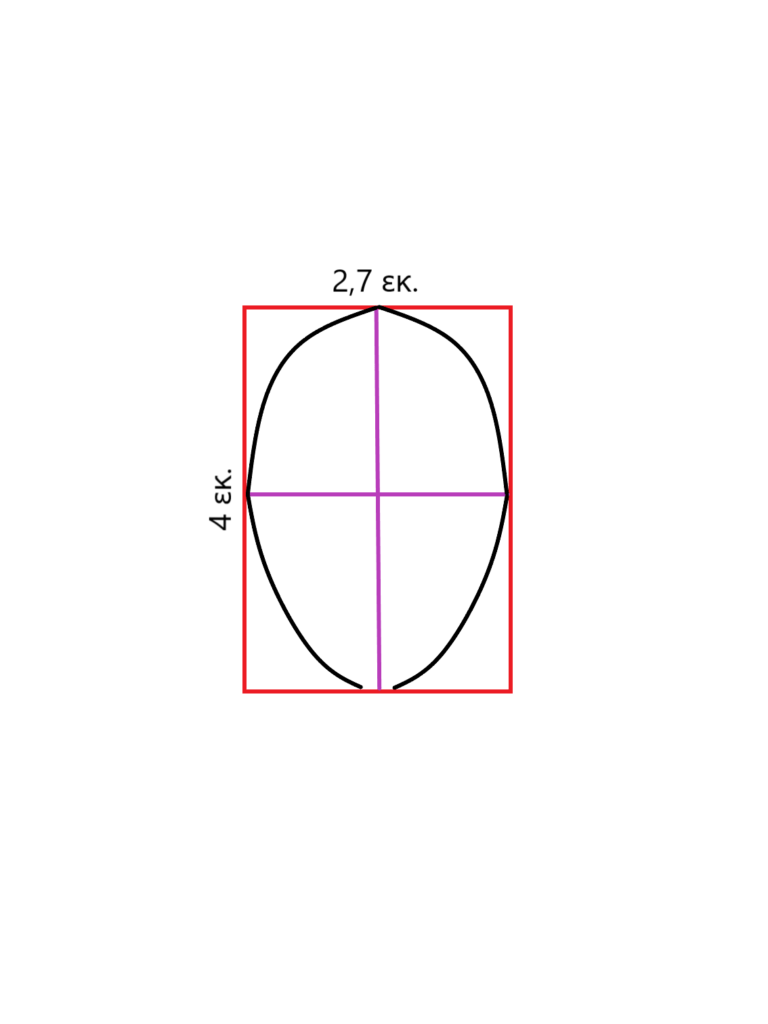 Capture the head in the shape of an egg with its sharp side down.
Draw the rest of the body as shown below.
The shoulders are 1/3 of the distance from 2 to 3.
The upper circumference is 1/6 of the distance from 4 to 5.
The knee is 1/3 of the distance from 7 to 8.
The ankles are 1/3 of the distance from 9 to 10.
cm to inches
i tried to calculate into inches, i hope its done right, it was comprehensible although! thanks!
Response from Sxedio Modas
We thank you!
δυσκολο
δυσκολευτηκα αρκετα αλλα το εκανα!
βασια μου
πολυ καλο βγηκε και το artists pens – 9 fineliners SKU
ST-F1-00-ZW-604 το προτεινω
σετ
πολυ ωραιο το "41 piece character set " (SKU ST-TE-13-MU). εχει κι αλλα να διαλεξεις?
Response from Sxedio Modas
Ναι, επισκεφτείτε το κατάστημά μας για να τα δείτε όλα. Σας ευχαριστούμε!
Only for the pictures
I don't see any english words in pictures. We don't speak everybody greek!
Response from Sxedio Modas
You're right, we missed it. We will fix this soon. Thanks for your review!