Pattern making - Women's body measurements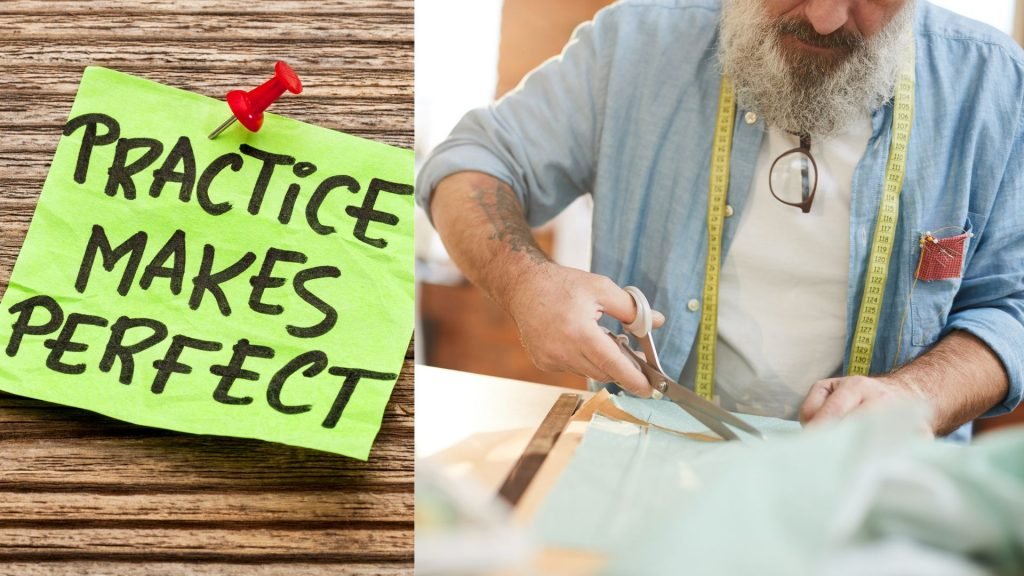 What we have to measure on the female body and how we take the measurements for making patterns, is the basis for the further work of designing and cutting. Taking the right and accurate measures is very important for the success of a pattern and consequently a garment. The measures are the basis of the geometric frame on which we will design any model. Without them and in fact with great accuracy we will not be able to design a proper clothing pattern. Unless of course we use thestandard sizes.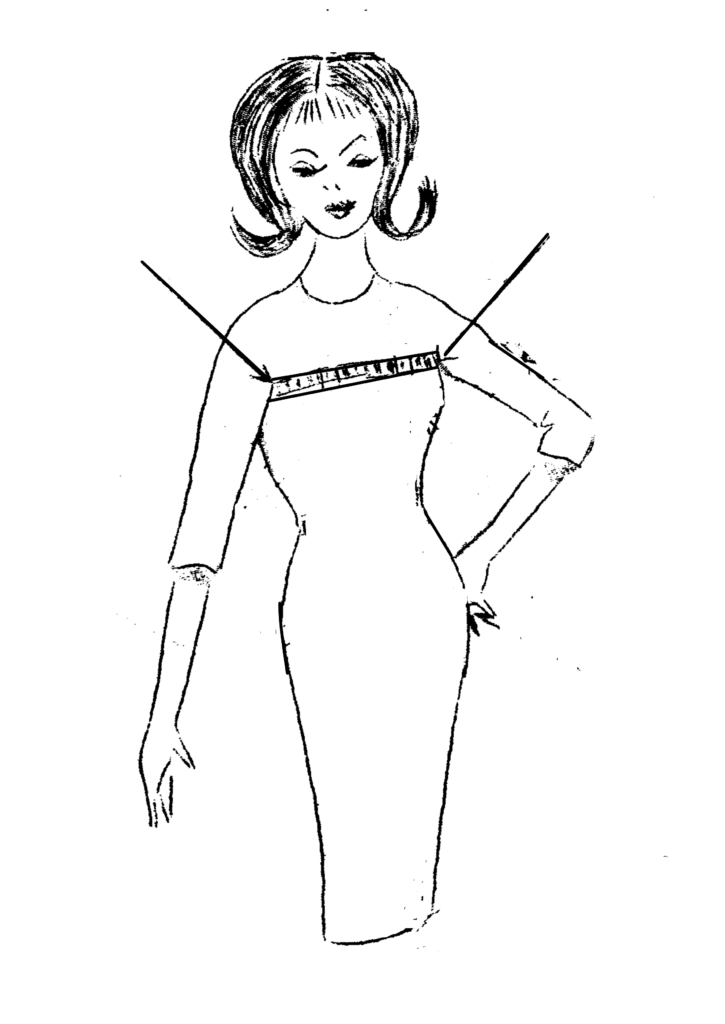 Chest circumference: It is measured by passing the tape measure just below the point of attachment of the armpit. This measurement determines the "talia" (height of the waist).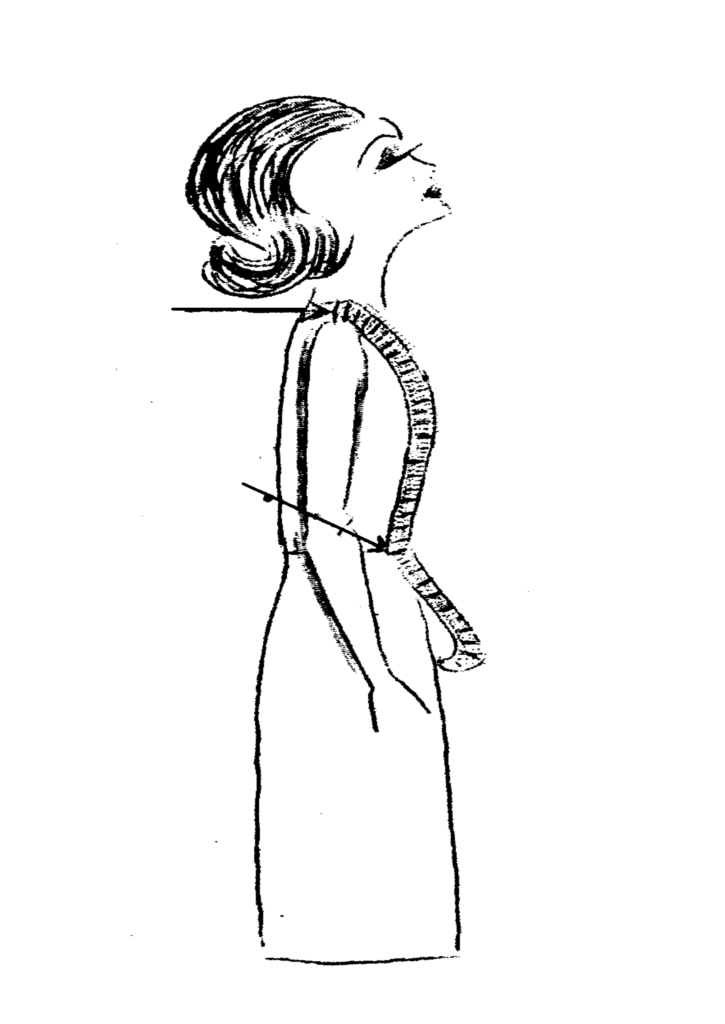 Its length forward to the talia. (Bust): We measure from the protruding neck bone, above the chest, and vertically down to the waist.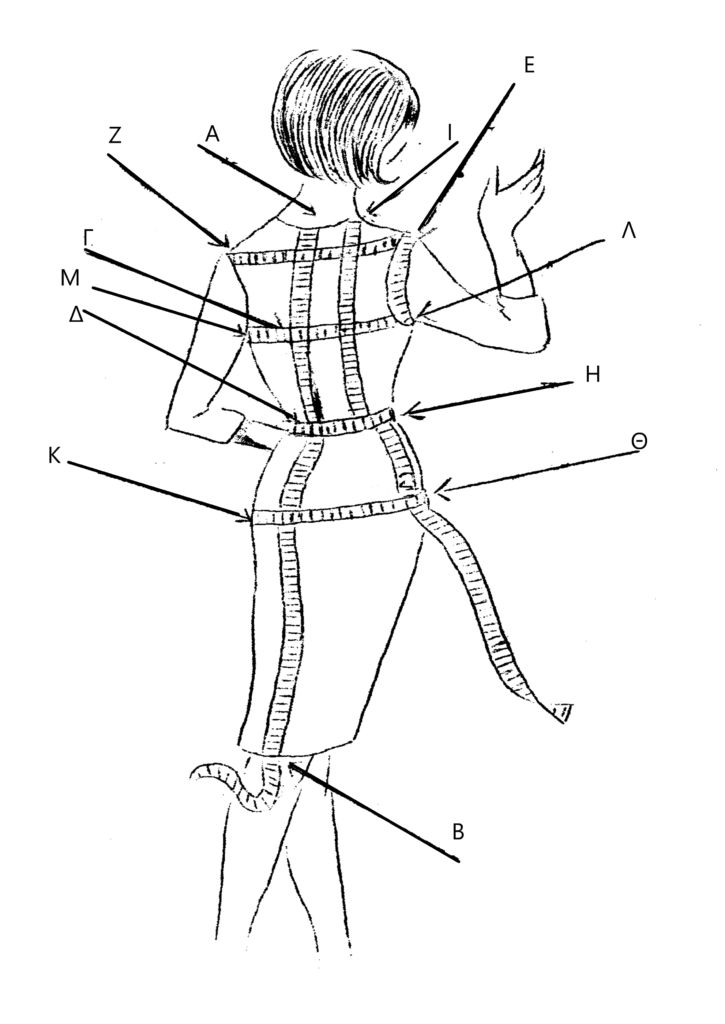 Talia's back length: From point A to point D in the image, we see how we need to measure Talia's back length. That is, from the bone behind the neck to the waist.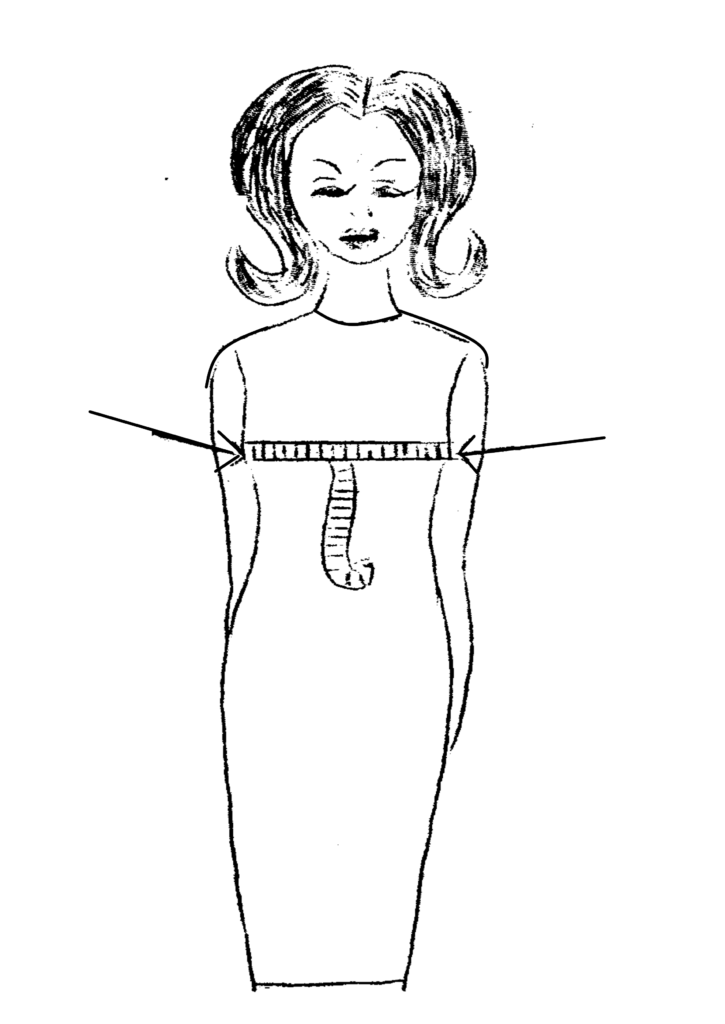 Chest circumference: It is measured by passing the measuring tape from the point of the breast that protrudes the most.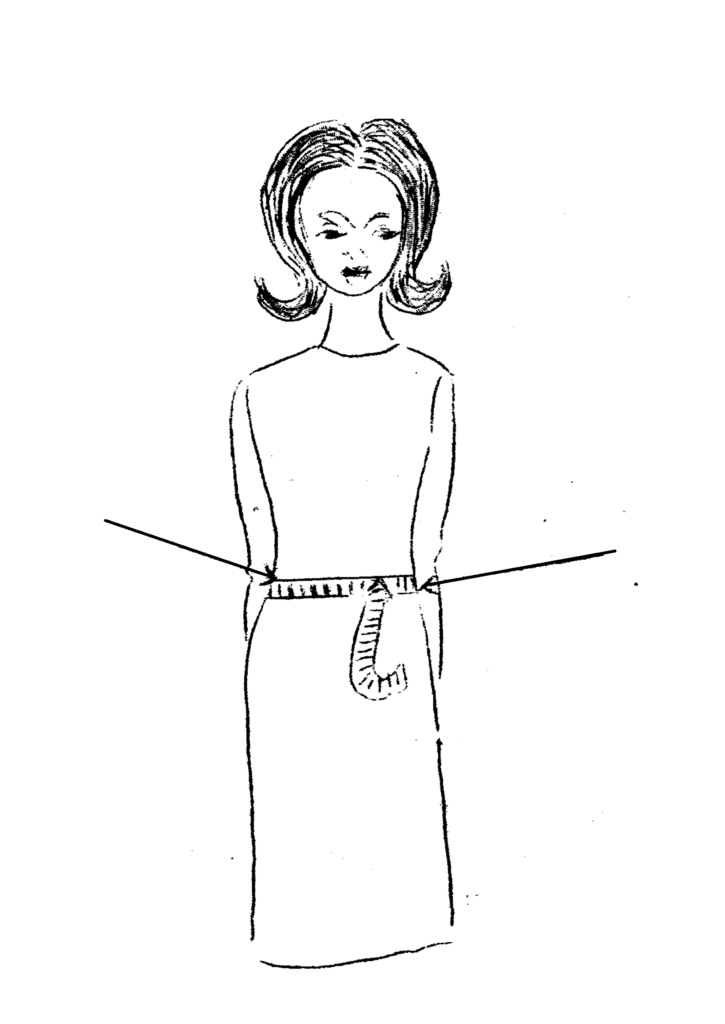 Waist size: It is the measurement of the thinnest point of the torso. Great precision is required in the placement of the measuring tape.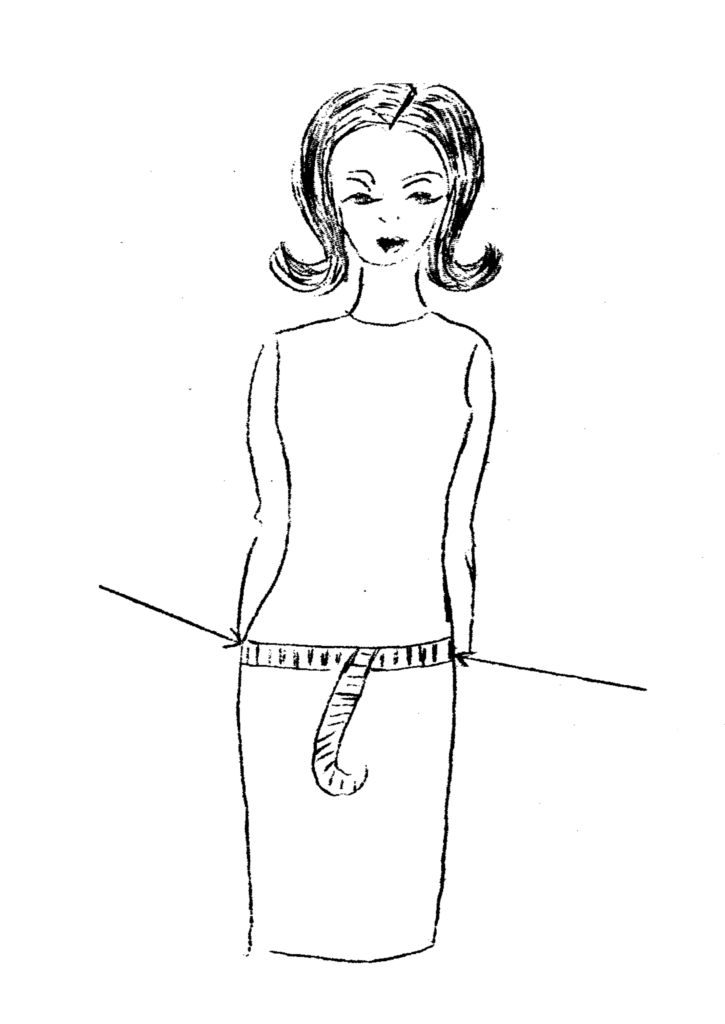 Hip circumference: It is measured at the point of the hips, which protrudes the most, usually at 20 cm below the waist. The measuring tape will necessarily pass through the most swollen parts of the body, ie the hips, buttocks and belly.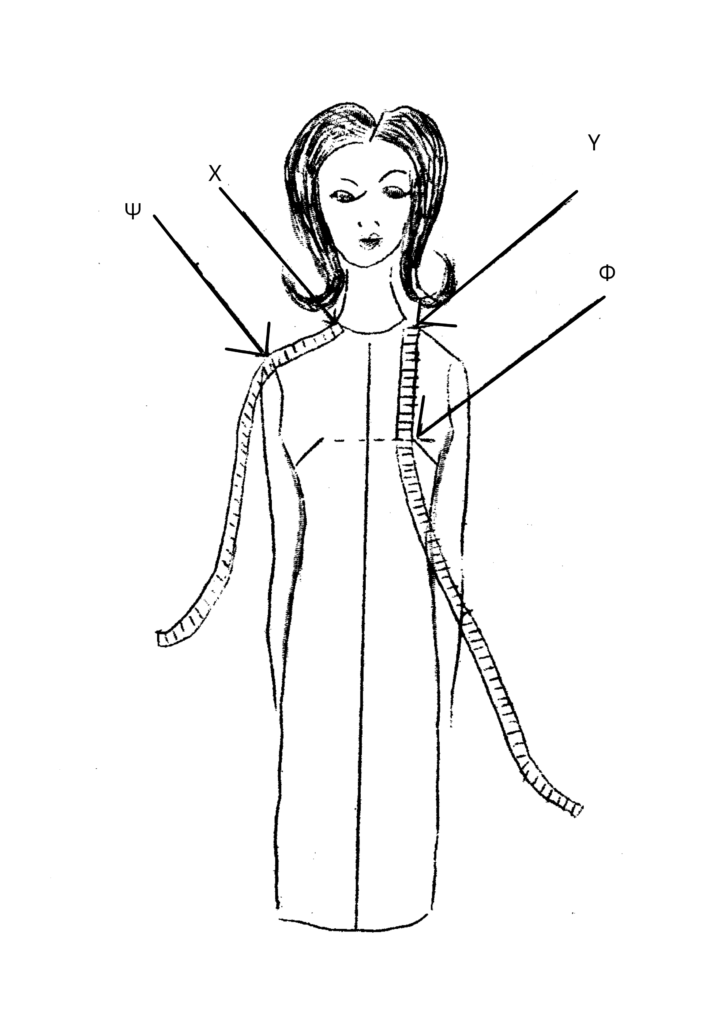 Shoulder length: It starts at the point where the neck starts and reaches the point of the humerus. Dots x – ψ of the image.

Darts height: From the point where the neck begins, to the point that protrudes most in the chest (nipple).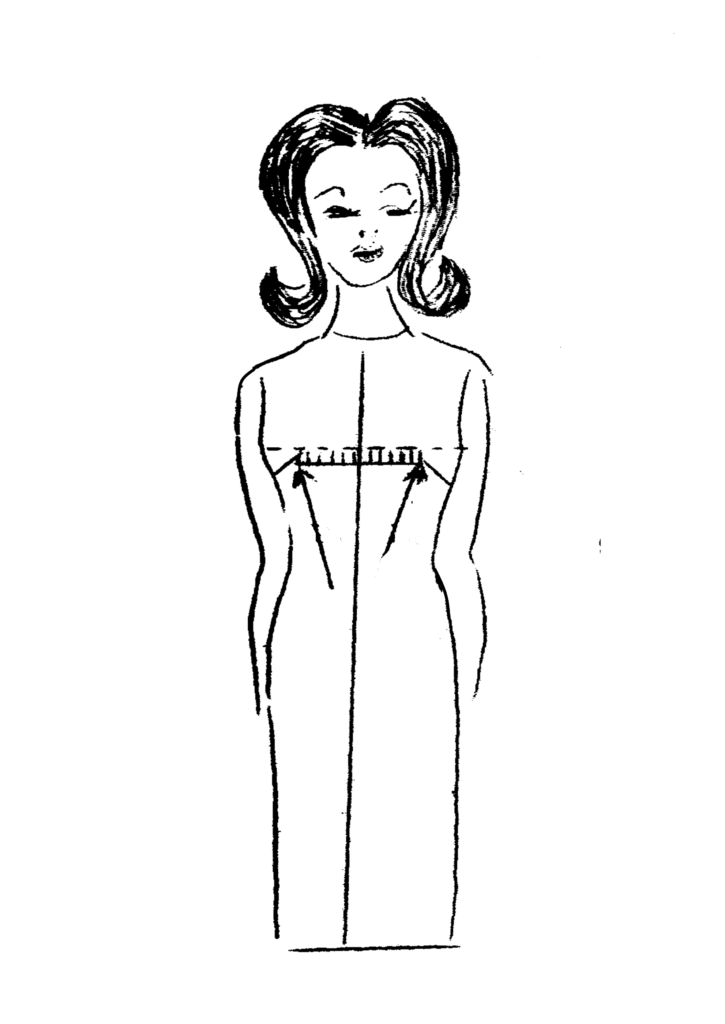 Distance from nipple to nipple: In the picture we see how the distance of the nipples should be measured.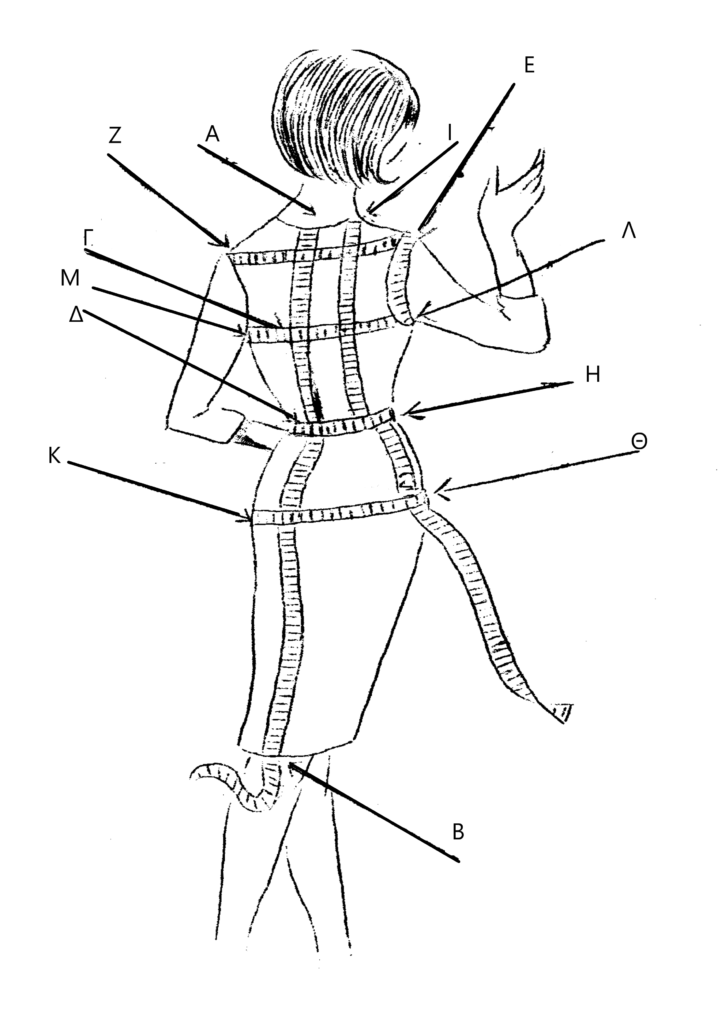 Dress length: The image in points A – B, shows us how and from where we get the entire length of the women's dress.

Back width: It is the measurement that is made from one side to the other at the point of adhesion of the sleeve. At points M – L.
Trouser height: From the waist to the ankle. Along the outside of the foot.
And now that we've learned how to measure for pattern making, let's learn the basic designs.