How do we create clothing patterns enlargements to resize a complete design?
It is simple. We shift our lines as follows:
For the top
0.3 cm neck movement
0.4 cm shoulder movement
1 cm move sideways
0.5 move the darts to the center
For the skirt
1 cm on the side
2 cm for the length
0.5 cm. moving the darts
0.8 cm movement of the hips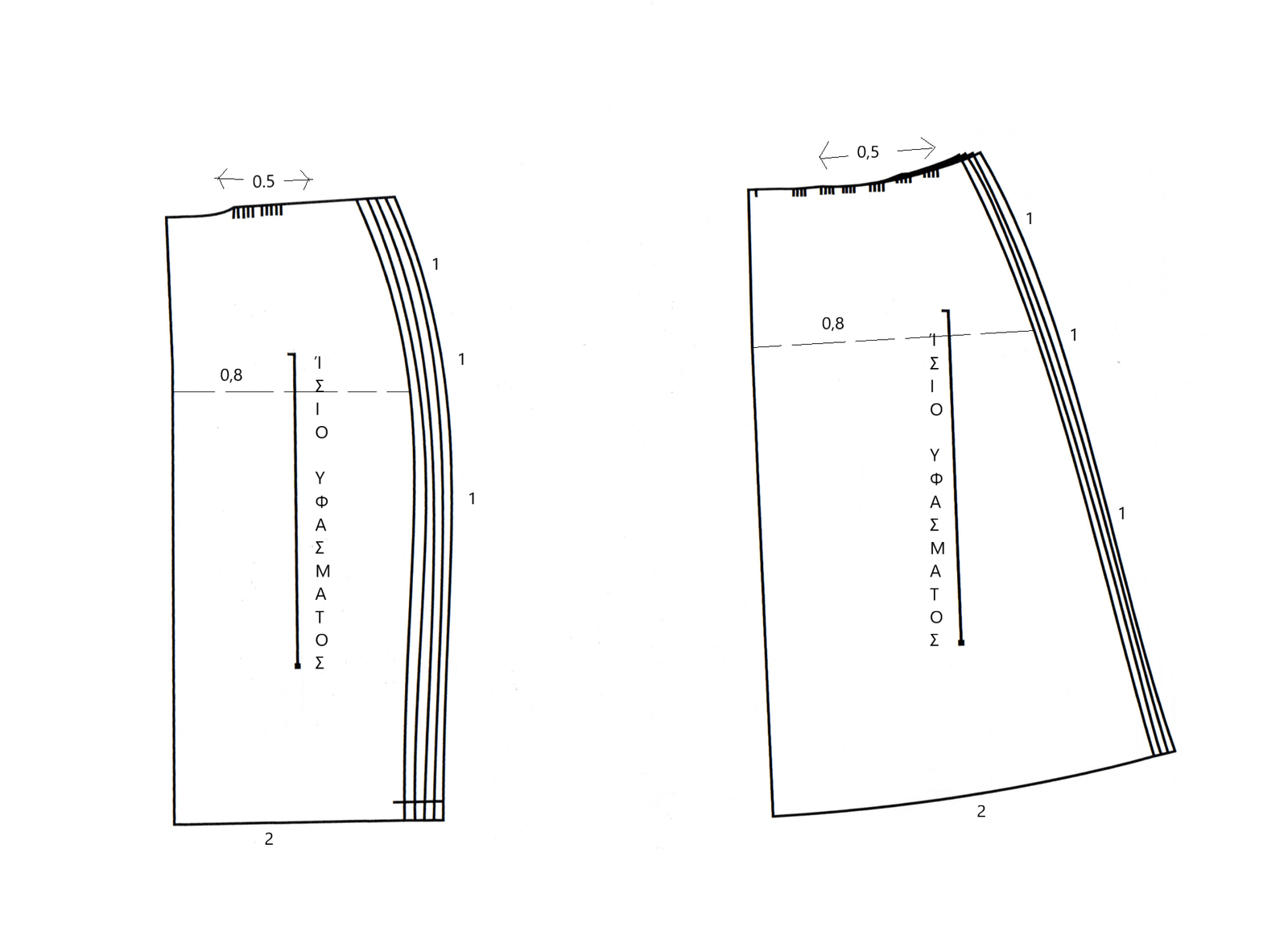 For the pants
1 cm on the perimeter line
1 cm on the side
0.5 the opening of the crotch
2 cm the length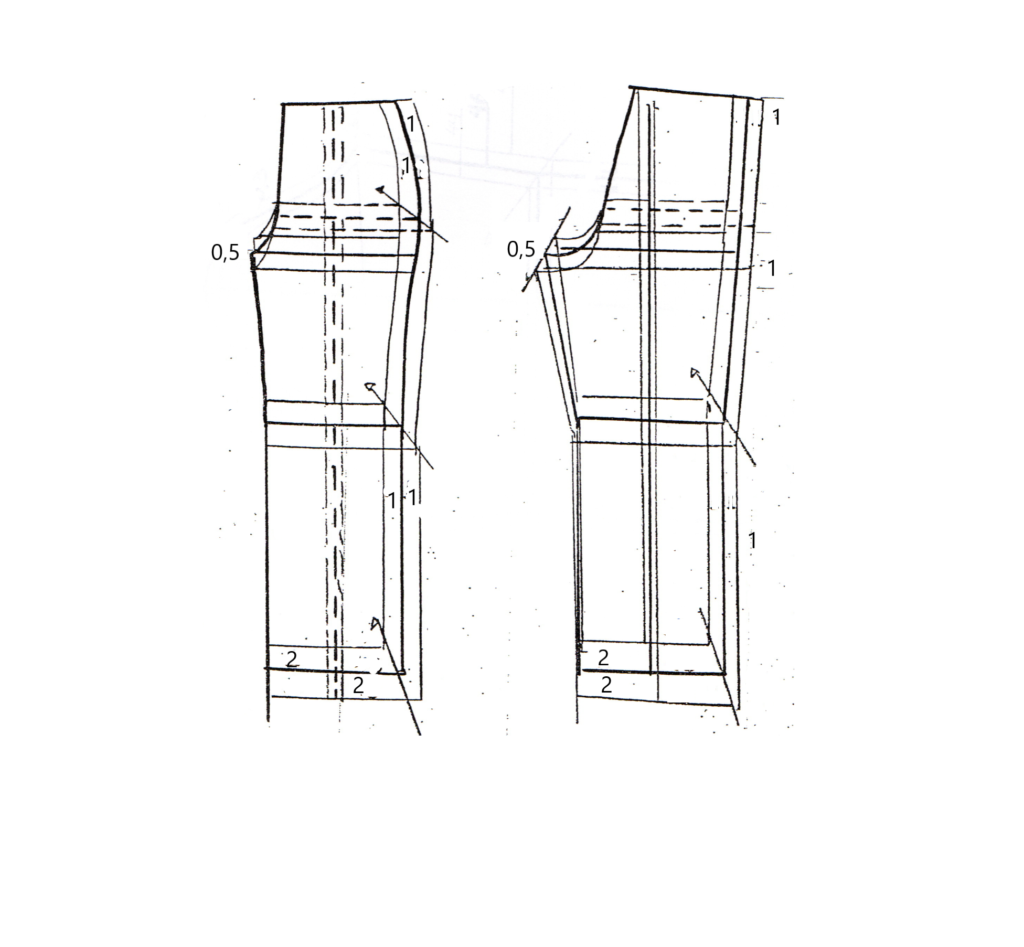 Learn how to make the basic design for pants here.
Choose one of the ready patterns, and start sewing.