A fashion designer needs to know the fabric types and their structure. But this is only achieved when we know the original ingredient used to create a fabric. And this is nothing more than the fiber that creates the thread.
The 2 categories that separate the fibers in the types of fabrics.
The fiber is mainly characterized by its thickness and length. It depends on its ability to twist with other fibers to create the thread. They are divided into two categories, the natural and the artificial. Natural fibers are relatively small compared to chemically generated artificial fibers. With the exception of silk which can reach a length of 2000 meters.
Natural fibers
The natural fibers are divided into two groups and then these two into subgroups. They are vegetable and vital. Usually these fibers are mixed but there are also fabrics that are created entirely by some. Such as silk, wool, cotton and flax.
The main fiber is: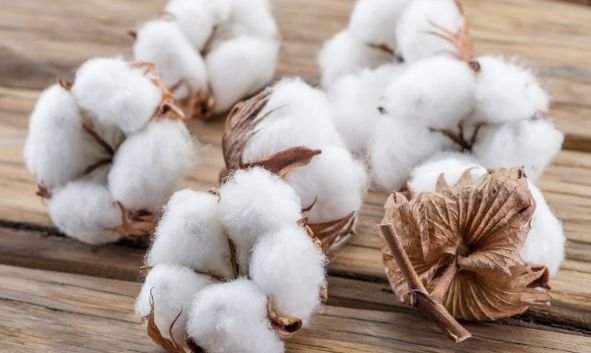 Cotton: The main properties of cotton are its durability and absorbency. There are many fabric types made from cotton. We have light tulle-like tulle, silk-like poplin, fine embroidered fabrics and ribbons, soft jerseys, heavy stripes and canvases, corduroy, velvet, lining, etc.
Flax: Linen is considered to be the first fiber used by man. In the fashion industry the thinking about the material changes over the years. At first it was considered boring, classic, but then it became an expensive element of fashion. It is now considered an ecological material, but of course with special processing. It is mixed with other fibers in order to improve its appearance. The types of fabrics produced from flax are constantly increasing. Light fabrics and thin with decorations, classic linens in various weights, fashion fabrics in a wide variety of weaving, knitwear and tweed (Scottish).
Smaller fiber is:
Cannabis: Hemp fibers and flax fibers are identical and look like two drops of water. The differences between the two fabrics are minimal. The length of the hemp fiber is a little longer and its color is yellowish, gray with dark brown while the linen is yellowish to gray. Hemp is also more resistant to ultraviolet radiation so it does not fade. Both fabrics are biodegradable.
Ramie: The Chinese nettle. One of the oldest raw materials used for the production of textiles. A high quality yarn used to produce top quality outerwear. The fabric is light and silky. Many kimonos were made from it.
Jute: The burlap is made. Fabric for many applications. Decorative items, bonbons, high-strength bags, hats, bags, etc.
Vital fibers are: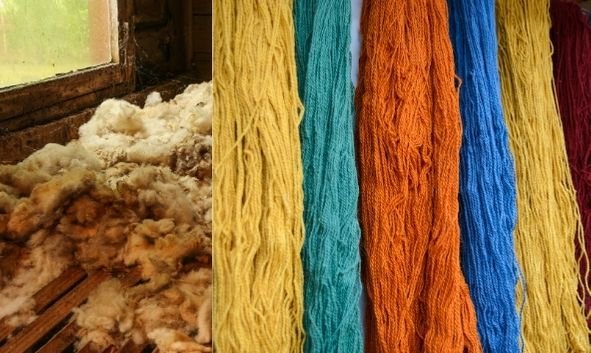 Wool: 90% of the animal fibers produced are wool. The hairs that are smaller and thinner than wool (eg cashmere, bacon, alpaca, mohair) are usually mixed with other fibers for high quality fabrics. The fiber is cylindrical with a scaly surface, with an internal fibrous and complex structure. Wool has unique natural properties. It is warm, elastic, it applies to the body but it also has its negatives. It does not absorb sweat, it shrinks very easily. That is why there is a lot of elaboration. There are many types of wool fabrics. Georgettes, ribbons, fine soft woolen fabrics, soft jerseys, heavy knits, jacquards, hard fabrics for suits and trench coats. Heavy wool with endless properties. Combed with fluff with an interesting surface structure.
Silk: Silk comes out of the silkworm cocoon. This caterpillar knits the cocoon around it to turn it into a chrysalis. China is the country with the largest production of raw silk. Its quality varies and production is not stable. Silk is increasingly used in blending with man-made fibers. The types of fabrics produced from silk have expanded beyond the luxury and classic markets. Decorative fabrics, light fabrics for dresses and shirts, crepes, embroidery, soft jerseys with special knits, Scottish and fluffy fabrics.
Vital smaller fibers is the hair that comes from animals such as camel, alpaca, llama, mohair, cashmere, κασγόρα , anchor (kid, rabbit ), horse.
Artificial fibers:
man-made fibers can also be divided into two groups. In natural polymers and in synthetic polymers. Natural polymers are made in chemical form from natural raw materials and synthetics are made from chemical synthesis of chemical raw materials.
The natural polymers are:
VISCOSE (Viscose): The oldest man-made fiber. It produces fabrics with great properties in their application to the body, in their volume and has resistance to wrinkling. There are many types of viscose fabrics and this is because it can be produced with various properties. In the past it was used mainly for cheap dresses and underwear. It was a substitute for cotton and silk. Today it is used in fabrics of all qualities and prices and in various percentages in weaves, knits, blends, impurities.
ΚΟΥΠΡΟ (CUPRO ): Fabrics made from dill have a silky appearance and fit well on the body.
MODAL: Modal fiber fabrics have some resemblance to cotton.
Acetate, diacetate, cellulose triacetate: Cellulose acetate fabrics are very common in woven and knitted fabrics. Their low absorbency makes these fabrics suitable for swimwear and waterproof clothes. Their application on the body and their shine makes these fabrics suitable for luxury clothes (eg crepe, velvet and satin). The variety of shapes allows the creation of hard and embossed fabrics (eg taffeta and brocade, ie gold woven).
Lyocell: It has great durability, while in its processing it is soft and glossy with good properties and a great application. It consists of 100% cellulose that comes from wood pulp and its production is done in an ecological way. Fabrics include crepes, dimits, poplin, jeans, chambrays and many knits.
The synthetic polymers are:
Polyamide (nylon): Nylon is found mainly in socks, underwear and raincoats, but its unique mechanical strength makes it a basic product for the manufacture of various types of fabrics. Durable fabrics for waterproof clothes, light and bulky fabrics extremely comfortable and suitable for sportswear, a wide variety of knits, fabrics with silk or peach skin, luxury satin, crepe and taffeta, artificial furs.
Polyester: Microfiber polyester fabrics are made from very thin yarns that make them uniquely light to the touch or velvet down fabrics for comfort and functionality. Polyester membranes (sympatex) can stick to any fabric and make it waterproof, while allowing perspiration. The hollow fibers (thermostat) give warm fabrics, which allow perspiration. Polyester fabrics are found in many forms. Thin laces, ribbons, thin durable fabrics that protect us from the weather. Suitable for sports activities (overalls), knitwear of great variety, luxury satin, crepe and taffeta, fabrics for suits and artificial furs.
Acrylics: Acrylics are made from by-products of gas and air. Acrylic fibers have unique properties for curling the thread and are used in the production of bulky threads. They have low absorbency and dry very easily. They have insulating properties, unique durability and ease of maintenance. The fibers are sensitive to heat and can be easily damaged. Fabrics made of acrylic fibers are thick and lightweight, comfortable and warm, knitted with various weights and textures, fluffy and shaggy.
Elastin (lycra): Elastin is one of the fibers that strengthens fabrics. The main element for choosing to use it is the final use of the fabric. The raw material of elastin is polyurethane. Its molecular structure allows it to lengthen and contract relative to its original position.
Other secondary synthetic fibers are polyvinyl, polyurethane, aramid, polyolefins, polyethylan, polypropylene, chlorofibre (PVC fibers), PVC (PVC leaf).
Names of the main types of fabrics:
| | | | | |
| --- | --- | --- | --- | --- |
| Light | Moderate to light | Moderate | Moderate to heavy | Heavy |
| Batiste | Afgalaine | Alpaca fabrics | Bedford cord | Astrakhan |
| English broderie | Angora fabrics | Brocade | Boucle broadcloth | Beaver cloth |
| Burnt or fabrics | English broderie | Butcher | Buckram | Double knit |
| Cheese clothe | Burnt or fabrics | Canarly twill | Burlap | Felt |
| Chiffon | Cashmere | Covert | Camel hair fabrics | Flock fabric |
| Embroideries | Chinese crepe | Damascus Denim | Candlewick | Fur fabric |
| Fur | Crepe back satin | Donegal tweed | Canvas | Harris tweed |
| Gause | Crepon | Duchesse Satin | Chenille | Leather cloth |
| Interfacing | Crinoline | Faconne Velvet | Corduroy | Loden cloth |
| lace | Dupion | Flannelete | Double cloth | Melton |
| leather | Foulard | Grenadine Grosgrain | Double – pique | Plush |
| mesh | Gingham | Haircord | Drill | Quilted fabrics |
| muslin | Honan | Irish tweed | Duck | Suede cloth |
| Organza | Jersey single | Jean | Dungaree | Terry clothe |
| Paper taffeta | Lace | Knop | Flannel | Velneteen |
| Tulle | Leather | Lama fabrics | Fleece | Garbage |
| | Morocco | PVC | Fustian | |
| | Micro fiber | Sailcloth | Gabardine | |
| | Milanese Mohair fabrics | Tartan | Intarsia | |
| | Moore mousseline | Weft Knits | Jersey double | |
| | Peau de soi | Worsted | Moleskin | |
| | Satin | | Polar | |
| | Seersucker | | Jean | |
| | Shantung | | Sharkskin | |
| | The fabrics Tricot | | Tapestry | |
| | | | Ticking | |
| | | | Tweed | |
| | | | Venetian Vicuna fabrics | |
| | | | Whipcord | |
Source of information Winifred Aldrich Book