Are you fascinated by the idea of walking with celebrities on the red carpet? Do you admire all those beautiful dresses that are sewn with beautiful fabrics?
Have you got an invite to the next Mad Awards and don't have anything to wear?
Sure an evening dress like this would cost a fortune but even if you want to invest your money in fashion – how do you make these dresses fit your body type?
The solution is to make your own evening dress, tailored to your own style, and I will help you choose the right fabric.
(7 types of fabrics to sew your evening dress)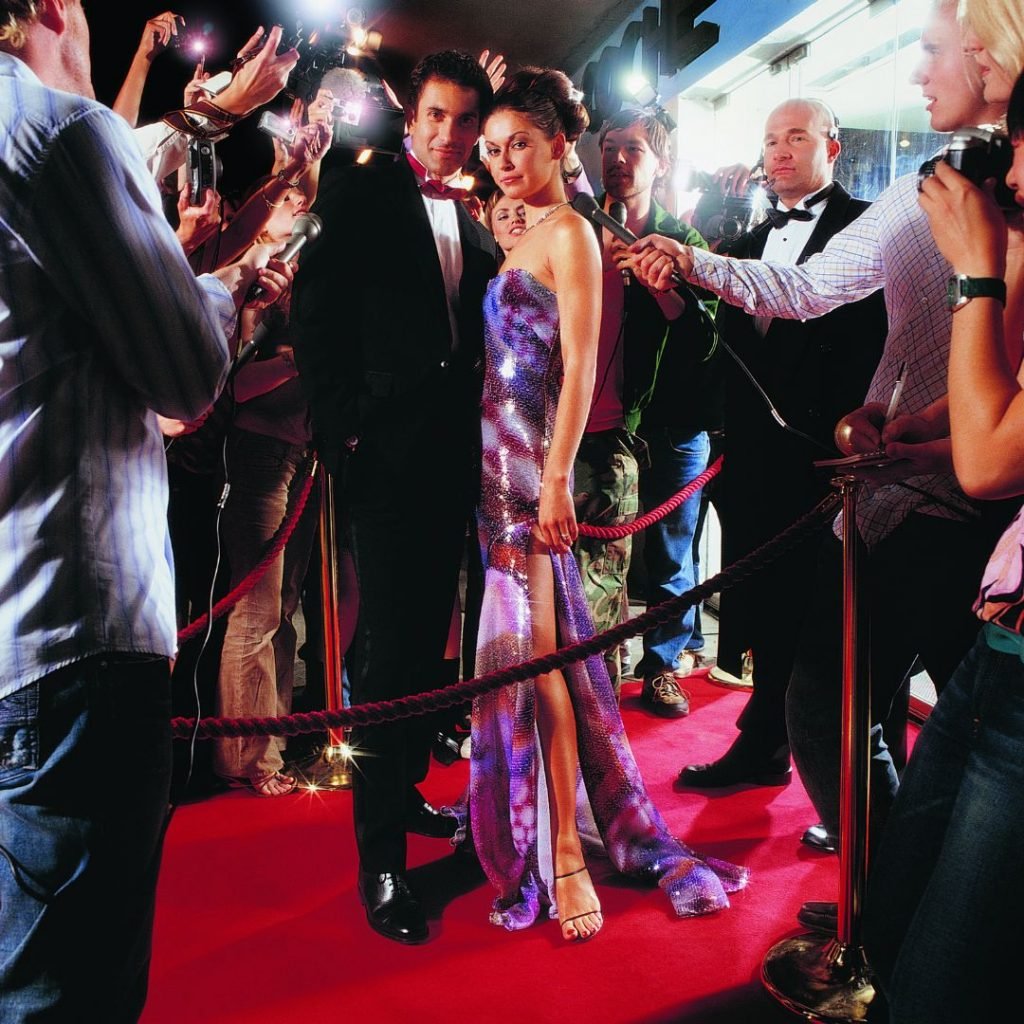 When we think of evening dresses, we are led to imagine elegant and ethereal fabrics, a fabric that only a princess would wear, and so it is no surprise that silk, satin, chiffon and organza are the preferred fabrics for making evening dresses thanks to their natural beauty and their delicate and elegant appearance.
Below we will recommend the 7 fabrics that we believe are the most suitable for creating evening dresses.
(7 types of fabrics to sew your evening dress)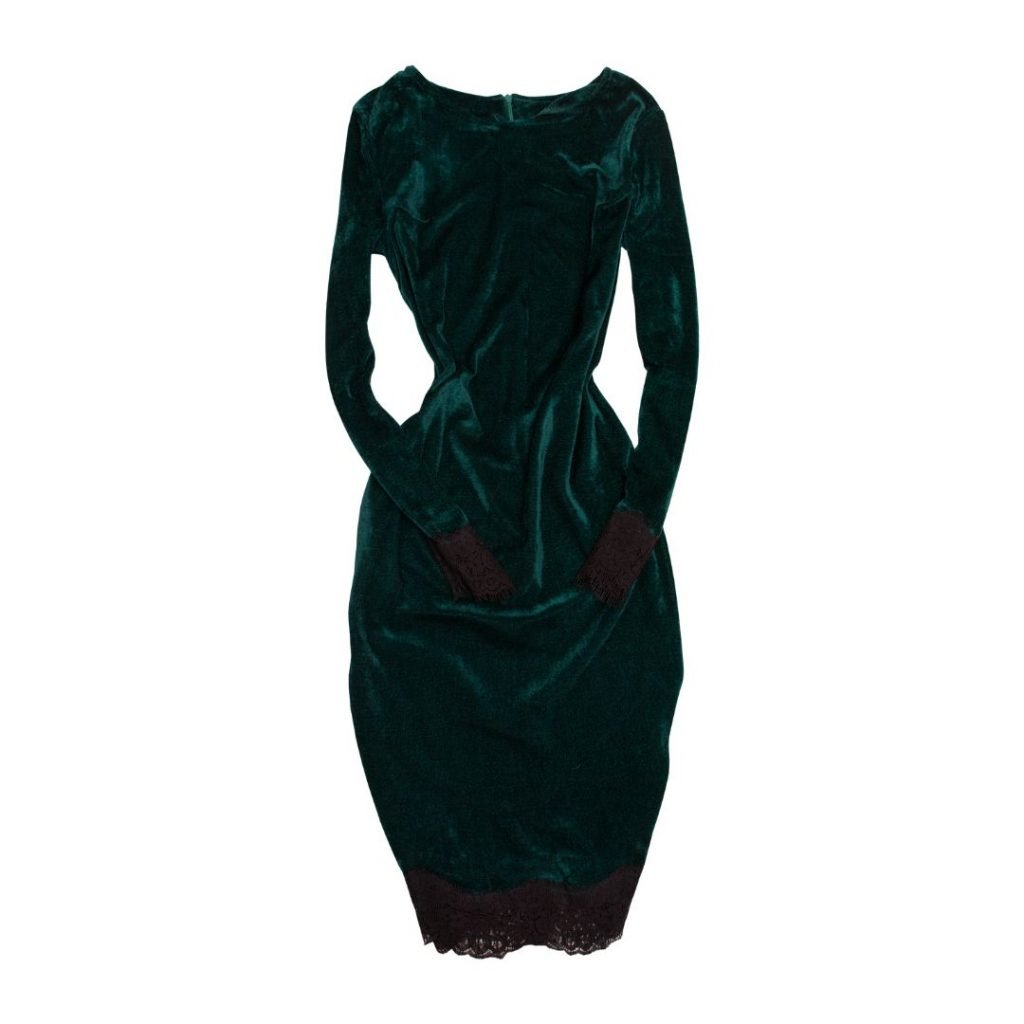 Velvet is suitable for an elegant and glamorous look for any evening event you are invited to. Or for a cocktail party between friends and others.
Advantages of velvet:
Smooth texture.
Shine.
Luxury.
Durability.
It changes colors depending on the lighting.
It can keep you warm in winter.
Combines with your favorite pearls.
Velvet is a woven fabric with a short, thick and fluffy pile. Originally it was made of silk but now it can be made of cotton, wool and synthetic fibers.
Designers have long chosen velvet for their evening collections, but in recent years we have also seen it in more casual looks.
*Disadvantage: It is destroyed immediately if it touches fire (cigarette) and loses its soft texture.
(7 types of fabrics to sew your evening dress)

There are many versions of chiffon, all equally elegant and sophisticated. Chiffon can be made using synthetic fibers, rayon or even natural fibers such as silk or cotton. The final result of the fabric treatment is a thin and light fabric, with a fine and wavy drape, which makes it perfect for long evening dresses. Other unique features of chiffon are:
It is a very light fabric.
Soft and flexible.
It looks elegant.
It is thin and transparent.
Breathable.
Suitable for summer dresses.
Silk chiffon is a very popular choice for elegant evening dresses.
Cotton chiffon is quite airy and incredibly soft to the touch.
That's why it's the ideal choice for summer parties, formal holidays or simply where you want to feel cool and comfortable.
Cotton fibers absorb moisture well on hot summer days.
It can be machine washed and ironed without problems.
*Disadvantages: Although chiffon is lightweight and durable, some open weave chiffons are transparent. Without lining or layering, it can be too revealing for dresses and blouses.
In addition, chiffon attracts static electricity.
(7 types of fabrics to sew your evening dress)
When we talk about Georgette in general, we are referring to spider silk, although lately there are some beautiful versions of the fabric made with polyester fibers.
It is a unique fabric, the name of which comes from the creator of the texture – used to make – the 'Madame Georgette de la Plante'.
The features for which you should choose Silk Georgette are:
Airy and suitable for all weather conditions.
You can find it with vibrant prints and colors.
It has a great bouncy look.
It is very strong and you can even embroider on it.
It repels moth, mold and dust, which means it is easy to store.
It is hypoallergenic.
Like the previous ones, Georgette is also one of the most obvious choices when it comes to evening dresses.
The fabric, although light, is very strong and makes it suitable for further processing, such as embroidery and adding some appliqués such as pearls or sequins, being careful not to overdo it so that the end result does not distort once worn.
Its slightly stretchy nature makes it suitable for creating long, flowing women's dresses.
*Disadvantages: Costs more than similar synthetic fiber fabrics.
(7 types of fabrics to sew your evening dress)
Crepe fabric is known for its wavy, almost ribbed surface.
This effect gives the fabric a strong character that combined with the soft and elegant drape makes Crêpe fabric one of the most loved in the fashion world.
Considering there are so many types of crepe available, each fabric has a different texture, from soft and thin to rough and thick.
It fits perfectly on everyone, regardless of our size or shape, emphasizing our body type features quite a bit.
Plus, given how soft the material feels against the skin, it's comfortable enough to wear all day.
Crêpe is also very easy to use and therefore perfect to start creating your first collection of evening dresses.
Its important features are:
Versatility – you can find it in cotton for hot summer days, to wool for cold winter nights.
Breathable – Due to its texture, crepe can absorb all body moisture even on the hottest days. Depending of course on the fiber used for its production. Cotton or polyester crepe are the best when it comes to moisture.
Stretch – Among the different crepe fabrics available, some rank high on the stretch factor while others do not.
*Crepe georgette is one of the most stretchy fabrics available that offers a wonderful drape and is generally used for sewing dresses.
(7 types of fabrics to sew your evening dress)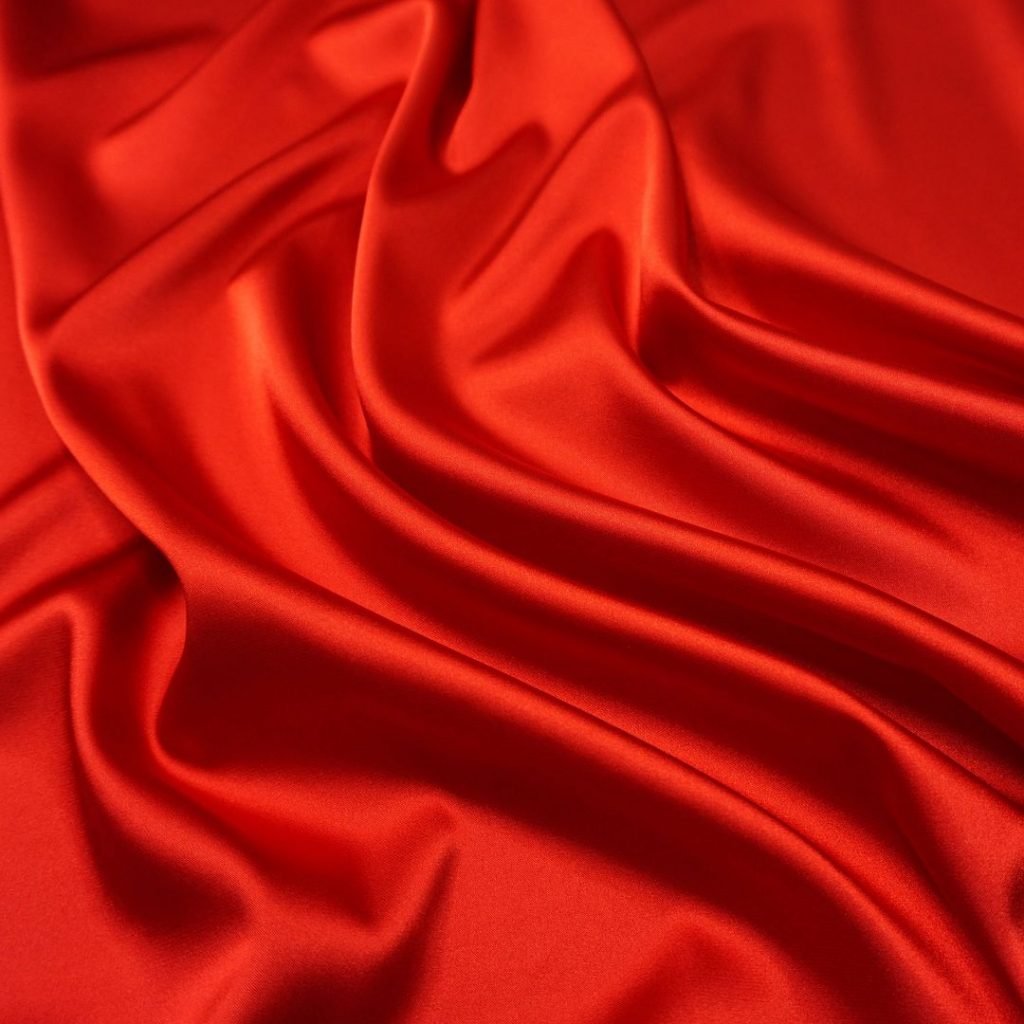 Satin has historically been considered one of the most elegant fabrics, and it's not hard to see why. This luxurious and elegant fabric has a highly polished surface that gives depth to every movement when worn.
Other features of satin are:
Smooth and shiny.
Opaqueness
It can be made of silk, cotton, wool or polyester.
Particularly bright.
Used for clothing, furniture, wallpaper, and many more
The fabric creates interesting plays of light, making it ideal for making dresses – for the Mad Awards I was telling you about!!
The photographers flash reflected off the satin will make your dress the focus of the guest runway!
(7 types of fabrics to sew your evening dress)
Organza is a fine, fresh and light fabric, perfect for adding an ethereal effect to your evening dress.
It can be woven with natural or synthetic fibers. The most important features of organza are:
Cool fabric.
Moderately hard.
High level of transparency.
Thin and light.
Very fine texture.
Light shine.
Organza is a really versatile fabric and can be used to create multiple layers of veils to create a cascade that catches the light and reflects it elegantly.
Organza can be used in all types of dresses and for every silhouette.
The effect obtained by applying organza to other fabrics is always pleasing, creating an almost romantic effect that can transform even your most traditional dress into a perfect evening dress.
*Disadvantages: Not machine washable and needs to be hand washed. Many prefer dry cleaning.
(7 types of fabrics to sew your evening dress)
7) Neoprene or scuba fabric
We really didn't expect this fabric to be on the list either. But as we were doing our research for this article we found some great evening dresses and we definitely had to mention it.
Neoprene is a fabric that has become more and more popular in the fashion world over the years, breaking the convention of being used only for diving suits and creating unique and exciting creations.
Some of the notable properties of neoprene are:
Softness and flexibility.
Durable, wrinkle-free fabric.
UV protection.
Thermal insulation.
Creates solid shapes that move with the body.
The challenge is to create elegant garments like those made with traditional fabrics, but enhancing the unique characteristics of that fabric.
Many designers have already traveled this path with incredible results, among the most important we mention Marc Jacobs, Louis Vuitton, Yamamoto, Miu Miu, Alexander McQueen and Fendi.
(7 types of fabrics to sew your evening dress)
(7 types of fabrics to sew your evening dress)