Where is fashion illustration used?
Fashion illustration is used in various sectors within the fashion industry. Below, you will see some areas where fashion illustration is needed:
Fashion Design: Fashion illustrators play a critical role in the design process. They create sketches and designs to visualize and communicate their design ideas. These illustrations help fashion designers convey their specific elements, lines, details, and overall aesthetics to clients, colleagues, and manufacturers.

These illustrations assist in predicting the final outcome of the design and contribute to the professional dialogue among the involved parties. They allow fashion designers to clearly present the different dimensions of their design, from the overall aesthetics to the technical details, in order to achieve the desired version and make communication more effective.
Fashion Advertisements: The creations of fashion illustrators are used in advertising campaigns to showcase clothing, accessories, or beauty products. These images capture the essence of the brand, its style, as well as the desired character or atmosphere. Fashion illustrations can be found in magazines, billboards, online advertisements, and social media campaigns.

These illustrations help create a specific image for the brand and show the audience the values and ideas it promotes. They can highlight products in a way that captures the consumer's attention, create desirable aesthetics, and enhance the brand's recognition.

This approach to presenting fashion through illustration contributes to creating a unified and professional image while simultaneously encouraging audience engagement and increasing sales.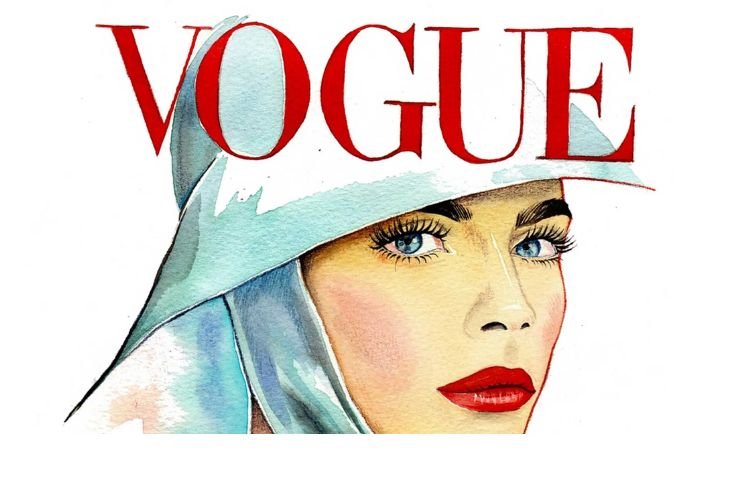 Magazines: Fashion magazines often include illustrations to accompany articles, individual pages, or advertisements. Illustrations can add an artistic and unique character to the publication, offering an alternative to photography. They can depict fashion trends or visual narratives related to fashion and style. Illustrations can impart an artistic character to the magazine and create a unique experience for the readers. Additionally, they can convey unique messages and add aesthetic richness to the magazine's content. With illustrations, fashion, style, and fashion personalities can be depicted, creating an engaging and visually striking way to communicate the magazine's messages to the audience.
Merchandising: Fashion illustrations are often used by fashion stores for their window displays, sometimes covering entire storefronts. They can be incorporated into signs, promotional materials, and generally throughout the store's spaces.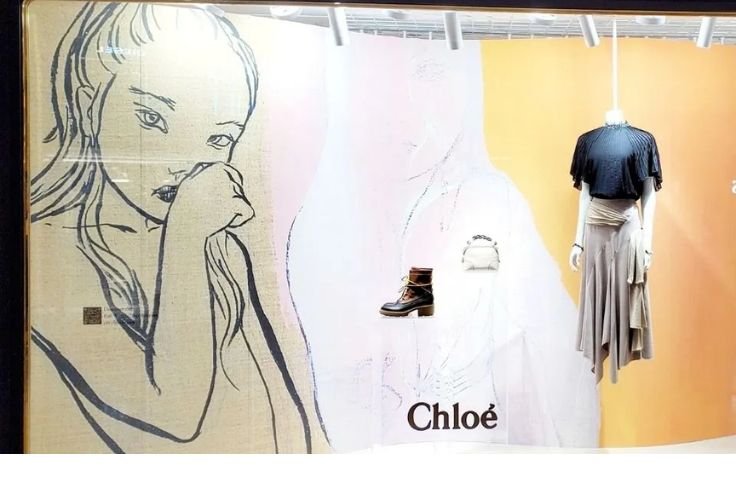 Education: Fashion illustration is extensively taught in fashion schools and universities and is an essential tool for aspiring fashion designers, helping them effectively communicate their design ideas. Students who attend fashion illustration classes learn techniques for drawing, human figure representation, fabric depiction, and clothing illustration.

Fashion schools place emphasis on the development of these skills as they constitute a fundamental tool for a professional fashion designer. Students learn how to create precise and effective illustrations that they can use in the design of their garments, in presenting their collections, and in communicating their design ideas to clients and collaborators.
"Fashion Events & Runways: Fashion illustration is sometimes used as live art during fashion shows, events, or runways. Illustrators create sketches in real-time, capturing the looks presented on the runway or the atmosphere of the event. These illustrations can be shared on social media, become viral and promoting the designers.

This practice adds a fun and creative dimension to events and allows the audience to experience the fashion creation process. Illustrators capture the atmosphere and style of the specific moment, offering a unique visual perspective on what's happening, on the event itself. Moreover, these illustrations can go viral on social media, attracting the interest of the public and promoting the designers and brands participating in the event.
Blogs & Social Media: Fashion influencers and bloggers use fashion illustrations to enhance their online presence. They enjoy creating personalized illustrations to showcase their own style and often collaborate with illustrators for branded content or to feature illustrations alongside their fashion-related articles.
Fashion Illustration for begginers: Learn how to paint eyes, noses, and lips.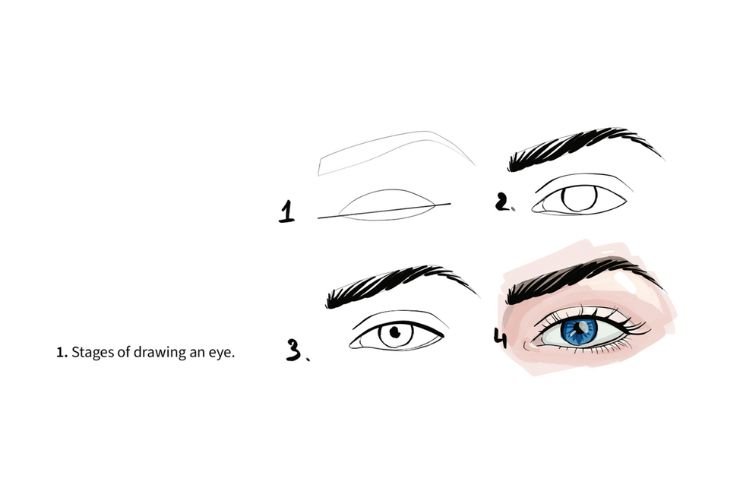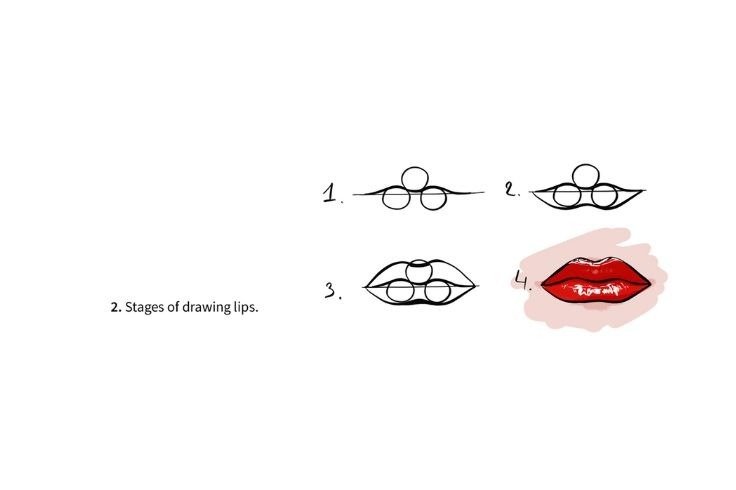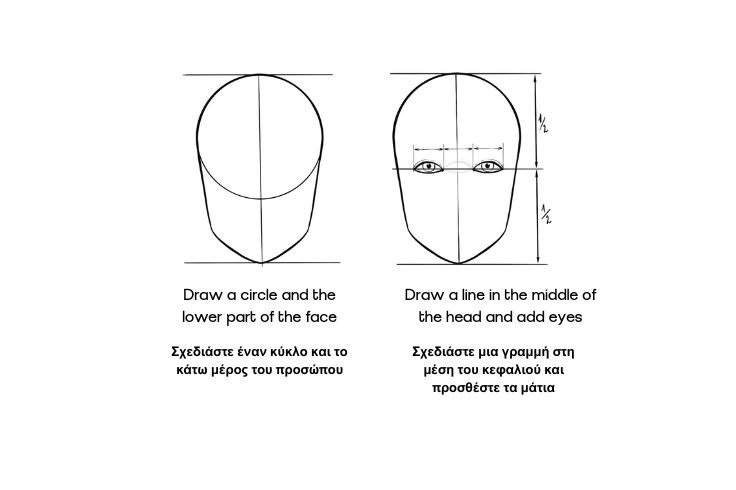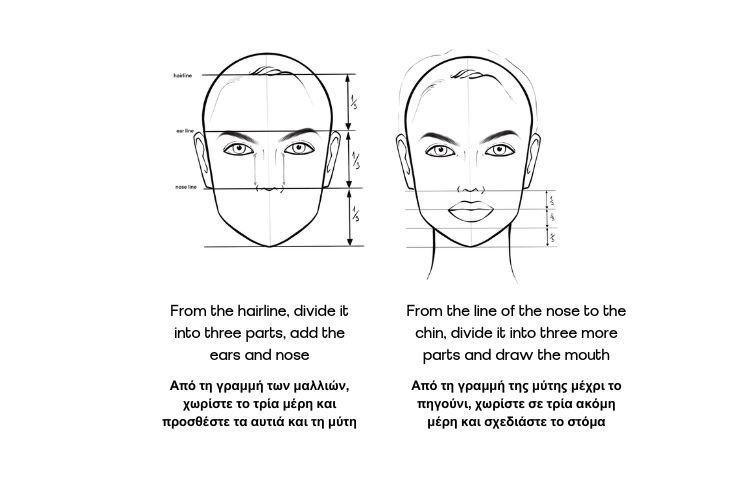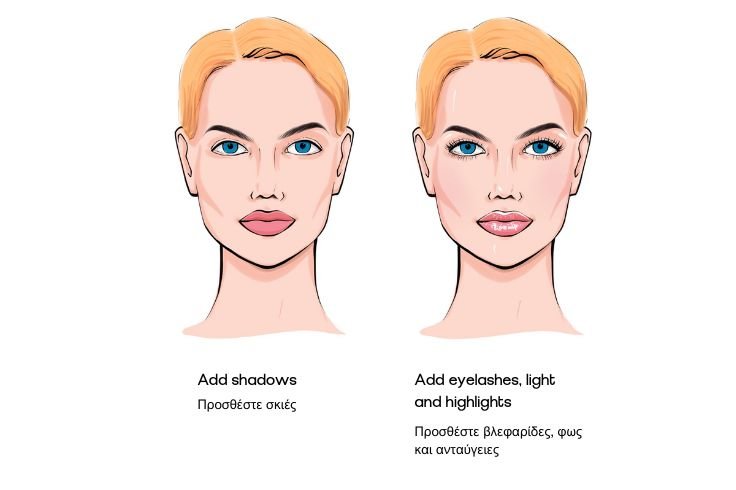 Draw the makeup on the entire face - PDF file
Learn how to draw the entire body.
Example of drawing an upright figure – Fashion Illustration for begginers.
Example of how to draw a walking figure – Fashion Illustration for beginners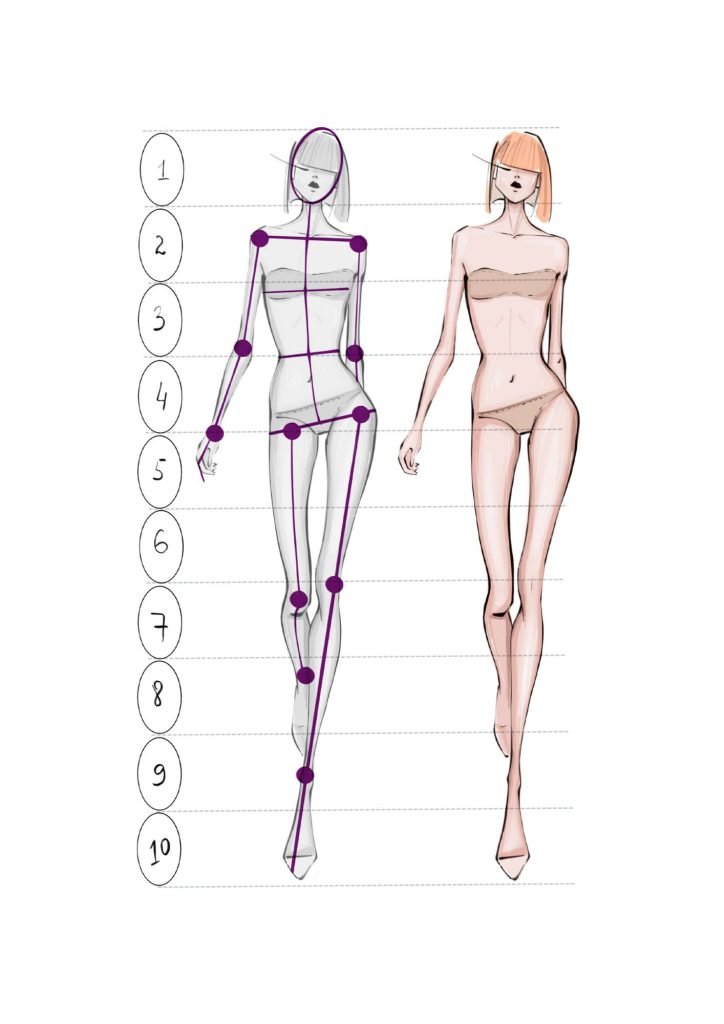 Hand | Foot | Shoe | Fashion Illustration for begginers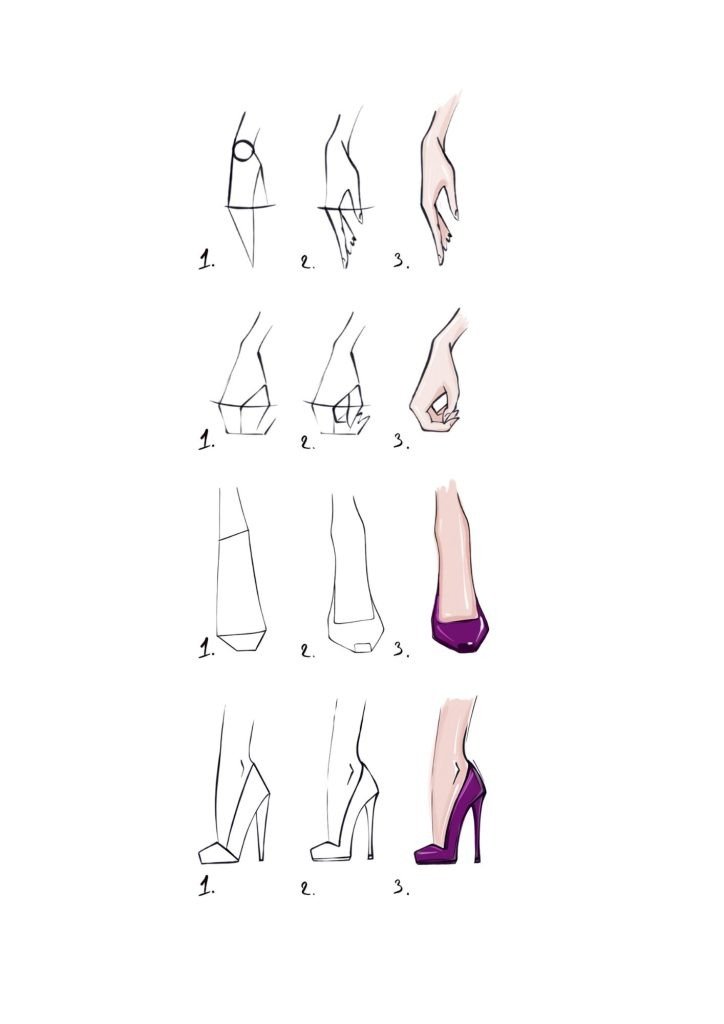 Print the figure and fashion coloring pages